Hermanson Dental Lab and Lemke Dental Lab Merge
MicroDental Laboratories, a network of laboratories committed to helping dentists thrive, is proud to announce the acquisition of Lemke Dental Lab. With this transaction, MicroDental Laboratories plans to combine Lemke Dental Lab with MicroDental's Hermanson Dental Laboratory. Based in St. Paul, Minnesota, this partnership creates one of the nation's premier full-service dental labs. The new entity is called Hermanson Lemke, a MicroDental Laboratory.
"One of our goals is to make it easier for dentists to provide exceptional treatment experiences for patients," noted Kim Bradshaw, President and CEO of MicroDental Laboratories. "Combining these two esteemed laboratories into one, convenient, location provides dentists with more options for treating patients and access to technical experts in fixed, removable, implant-retained and digitally-enabled restoration types."
With over 60 years of serving dentists, the leadership teams of Hermanson and Lemke dental labs have a reputation for deep technical capabilities, personal service, and innovation. Hermanson Lemke Laboratory features one of the highest concentrations of certified dental technicians in the industry.
"Lemke Dental Lab has a fantastic reputation for quality, expertise and innovation," commented Gary Johnson, Lab Manager of Hermanson Lemke. "I look forward to combining our talents, resources and capabilities."
"Partnering with Hermanson Dental Lab truly gives us access to the very best of technology and personnel, allowing us to deliver premier yet personalized service to all dentists," stated Dennis Lemke, President of Lemke Dental Lab. "Hermanson Lemke is a game changer with the ability to support dentists on a whole new level."
© 2016 LMT Communications, Inc. · Articles may not be reprinted without the permission of LMT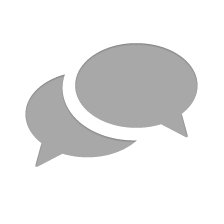 Nothing has yet been posted here.