How to Fabricate Occlusally Screw-Retained Prettau® Bridges Using the Hybrid Technique
The Dental Team
Georg Walcher, MDT, has been a zirconia and CAD/CAM expert at Dental Laboratory Steger in Bruneck, Italy since 2007. His education includes diplomas in Dental Technology and Dental Technical Assistant from the Istituto Professionale per l'Industria e L'Artigianato in Bolzano, Italy. He earned his master's certificate in Baden, Vienna in 2000.
Fernando Rojas-Vizcaya, DDS, MS, Adjunct Assistant Professor, Department of Prosthodontics, University of North Carolina and Director of Mediterranean Prosthodontic Institute, Castellón, Spain
Homayoun H. Zadeh, DDS, Ph.D, Associate Professor at the University of Southern California, Ostrow School of Dentistry, Los Angeles, CA, and Director, Post-Doctoral Periodontology Program
© 2016 LMT Communications, Inc. · Articles may not be reprinted without the permission of LMT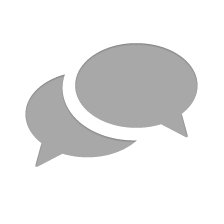 Nothing has yet been posted here.