Atlantis Abutments Offer Solutions to Failing Root Canals and Periodontically Involved Teeth
Restorative challenge: A 47-year-old female presented with multiple failing root canals and periodontically involved teeth in the maxilla (see Figure 1).
Treatment plan: The patient requested that she not be without teeth at any time during the process, nor did she want removable restorations. Due to her esthetic demands and the presence of thin anterior tissue, the dental team selected Atlantis Abutments in Zirconia or Atlantis Gemini+ Abutments in Zirconia for each implant; the team chose to work with Atlantis Components because it could provide patient-specific abutments and duplicate abutments in the material of choice for every tooth. Atlantis Gemini+ Abutments eliminated the need for multiple impressions. The zirconia abutments would be restored with Lava® crowns and bridges.
Restorative team: Periodontist Hidetada Moroi, DMD from Parsi-Osorio, PLLC in Exeter, New Hampshire; prosthodontist Julian Osorio, DMD, MScD, from Parsi-Osorio, PLLC in Exeter, New Hampshire; Fabian Gallon, MDT, owner, FG Dental Laboratory, Medford, Massachusetts; and Atlantis Components, Inc.
Case study: At the first surgical visit, Dr. Moroi extracted teeth #2, 3, 5, 7, 8, 9, 10, 12 and 15. The same day, Dr. Osorio prepped teeth #4, 6, 11 & 13, and seated chairside temporaries. He also took an impression for laboratory-processed temporaries which were delivered one week later.
Three months later, Dr. Moroi did a sinus lift and placed implants on #3, 7, 9, 10, 12 and 14 (which was missing when the patient presented). He also augmented the area on the site of #5 and placed a Gore-Tex membrane. Six months later, a second-stage surgery for implants #3, 7, 9, 10, 12 and 14 was completed. An implant was placed for site #5 and a fixture-level index was made to facilitate fabrication of abutments for the implants previously placed.
FG Dental Lab prepared the casts and sent them to Atlantis Components for fabrication of Atlantis titanium abutments, which facilitated soft tissue contouring. Prior to scanning, Atlantis Case Planning verified the implants used. Proprietary Atlantis VAD software created a virtual copy of the casts, soft tissue, and diagnostic waxup and filled the edentulous spaces with virtual ideal restorations (see Figure 2). Abutments were designed to fill the space, prevent unsightly black triangles, and provide support for the restorations and soft tissue. Atlantis applied the restorative team's case design preferences prior to finalizing the designs. An Atlantis senior technician inspected the designs and e-mailed JPEG images to both the lab and Dr. Osorio. After the designs were approved, Atlantis milled and inspected the titanium abutments (see Figure 3) and sent them to the lab where provisional restorations were fabricated.
The lab then sent the Atlantis Abutments and provisionals to Dr. Moroi for placement at the next surgical visit scheduled two months later. At that time, Dr. Moroi extracted #6 and 11, placed implants and made an index for these two implants. Dr. Osorio seated the titanium abutments for #3, 5, 7, 9, 10, 12 and 14 (see Figure 4) and cemented the provisionals.
The lab used the index to retrofit the master cast with two additional analogs and sent this cast to Atlantis. Atlantis completed design steps similar to those for the titanium abutments. It fabricated Atlantis Abutments in Zirconia or Atlantis Gemini+ Abutments in Zirconia for each implant, and then sent the zirconia abutments to Dr. Osorio for try-in prior to the fabrication of the final Lava crowns and bridges. At the next visit, he took a new impression and bite registration in preparation for fabrication of the final restorations. The lab used the zirconia abutments as dies for fabrication of the final restorations, thus eliminating the need for additional impressions of the abutments.
Two months later, Dr. Osorio removed the titanium abutments, seated the zirconia abutments, and cemented the Lava crowns and bridges (see Figures 5 and 6) in just 45 minutes. This complex implant treatment--including staged extractions, sinus lift, bone grafts and final restorations--occurred over 19 months and just six appointments. The patient was ecstatic with both the final esthetic results and the number of appointments needed to complete her full-arch restoration.
Related Case Studies
© 2016 LMT Communications, Inc. · Articles may not be reprinted without the permission of LMT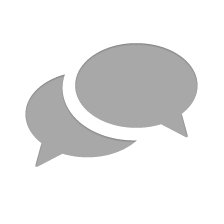 Nothing has yet been posted here.