Note: This event is closed.
Oct 24, 2012 6:30 pm to 8:30 pm
Homewood Suites by Hilton Schaumberg
815 American Lane · Schaumburg, IL
Featured Presenters:
Chris Brown, Business Manager Apex Milling in Ann Arbor, MI
Apex is a premier milling facility, specializing in using dental CAD/CAM technology. Chris will speak about what is really needed for dental milling. Beginners to milling face a technical learning curve. He will discuss many of the early obstacles to dental milling and how to get past them. You will learn from his past experience so that you can avoid the road blocks Apex faced.
Datron Dynamics:
Makers of milling machines, including machines purpose built for the dental industry. Datron 5-axis dental mills can machine soft materials such as zirconia and wax, as well as metals like Titanium and Chromium Cobalt. Datron will discuss what it really takes to get a milling machine running
Sescoi USA
Creators of automatic CAM software, including WorkNC Dental, for milling dental preotheses from copings and bridges all the way to bridges and abutments. We will discuss open vs closed systems and choices in CAM software.
Manager at Aclivi, LLC

Chris Brown, BSEE, is currently an Application Engineer/Consultant with Aclivi Consulting and Technology. He was the business manager of Apex Dental Milling in Ann Arbor, Michigan for 7 years. He lectures on CAD/CAM and his...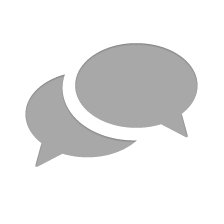 Nothing has yet been posted here.