Mixing Business With Pleasure: a Boxing Fan's Dream Come True
Laboratory owner David Baum is a volunteer on the International Boxing Hall of Fame's fist casting committee, but not just any volunteer—he was single-handedly responsible for changing the fist casting procedure by using his laboratory skills.
David Baum, owner of Cayuga Dental Studio in Auburn, NY, has met all but one of his boxing idols, collected much of their valuable memorabilia and revolutionized the fist casting ceremony for the International Boxing Hall of Fame in Canastota, New York. Why has Baum had all of these remarkable opportunities? Because he's a dental technician.
A lifelong boxing fan, Baum has attended the International Boxing Hall of Fame's Weekend of Champions every June for the past 15 years. "It's a national holiday for me. The lab is closed and people know not to call me that weekend," says Baum.
One of the highlights of the four-day event is the celebrity fist casting during which boxers being inducted into the Hall of Fame get an impression taken of their fist for a display model. As an onlooker, Baum soon realized that he could apply his dental technology knowledge to streamline the impression-taking procedure. "They were taking impressions in June, using fast-setting alginate in high heat and humidity. You can't possibly mix a can of that type of alginate in that kind of weather without it setting instantly. Fist casting has everything to do with controlling the variables of heat, humidity and setting time," Baum says.
Baum hounded the head of the fist casting committee, insisting he could help improve the process and the quality of the castings. Finally, in 1999, the head of the committee came to Cayuga Dental, listened to Baum's suggestions and agreed to go with his advice—he also put Baum on the committee.
Baum's first step was to change the impression material from a fast-setting to a regular-setting alginate and mix it with ice water to better regulate the setting time, even in the humid weather. Baum also brings a vibrator from his lab to keep the bubbles down. He wants to get a vacuum mixer but, because he's entirely volunteer, he's hoping to find someone to donate it.*
Some of Baum's suggestions have also made the event more entertaining. For instance, rather than pouring the models later off-site, they now do it in front of the crowd. "It's cool because it becomes part of the show and now people can see the whole process," says Baum.
The committee works in an assembly line. First, the boxer's fist is coated lightly with Vaseline®, then he dips his fist into the alginate until it's set. The next person down the line mixes up the stone, pours it up and lets it set. After the models are fully set, each one is carefully taken apart to avoid flaws and left to air dry for several months. To insure the integrity of the Boxing Hall of Fame's exhibit, the impressions are destroyed.
Then, the head of the committee is in charge of fixing any minor imperfections and applying several coats of bronze enamel paint. The final step is to highlight and antique the model and do a final buff; the detail is so accurate you can actually see the lines in the boxer's hands. Finally, the casting is put on display in the Hall of Fame.
Baum hopes to one day take over as the head of the committee, where he would be in charge of arranging the entire event. He feels fortunate he's been able to use his career as a means to getting involved in his lifelong passion. "I get to coordinate what I do for a living with what I enjoy outside of the lab. For the average boxing fan, this opportunity is only a dream," says Baum. "I get to meet boxers and trainers I've watched on television for years—people I'd never have had the opportunity to meet if I wasn't a technician."
In fact, he has met all of his boxing idols except for Muhammad Ali, although he has seen him at the Hall of Fame. His most memorable meeting was with Muhammad Ali's legendary trainer, Angelo Dundee. "I had the opportunity to do a private fist casting with him," Baum says. "We were able to spend time talking about some of the behind-the-scenes things that happend during the Ali years. It was truly fascinating!"
*If you'd like to donate a vacuum mixer, please call Baum at 315-252-6473 or click here to send him an e-mail.
© 2016 LMT Communications, Inc. · Articles may not be reprinted without the permission of LMT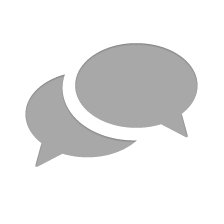 Nothing has yet been posted here.