Find Everything NobelProcera on LMTmag.com!
LMTmag.com is an online social blog and network dedicated exclusively for members of the Dental Laboratory community. Join free to learn more about NobelProcera and other products.
November 2013

The 22nd annual meeting of the European Association of Osseointegration (EAO), October 17-19, 2013, served as the platform for Nobel Biocare to launch several new innovative solutions, each focused on improving patient treatment outcomes while increasing efficiency for both clinicians and laboratories....

March 2013

• New options for NobelProcera® Abutments on Biomet 3i™, Camlog® and Zimmer® implant platforms

• More restorative flexibility with NobelProcera® Implant Bars on Straumann® implant platforms

• Announcing direct access to unrivaled products with upcoming NobelProcera®...

Show More
NOBEL BIOCARE's NobelProcera system offers a wide range of CAD/CAM restorative solutions. Precision Milled Restorations (PMR) for implants range from custom abutments in titanium to shaded zirconia and titanium implant bars for all major implant systems. Tooth-borne solutions include IPS e.max lithium disilicate full contour crowns, and coping and bridge frameworks in high-strength zirconia, titanium and cobalt chrome. The NobelProcera scanner features...See more patented scanning technology—conoscopic holography—for highly precise data acquisition.
800-993-8100, 714-282-4800, info@nobelbiocare.com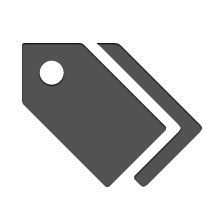 Manufactured By
Nobel Biocare is a world leader in innovative restorative and esthetic dental solutions, providing dental...See more professionals with state-of-the-art evidence-based tooth-to-root solutions.
Share This Product Elsewhere
- 48% send work to other laboratories - 21% send work to both labs and manufacturers - 7% send work to manufacturers - 24% do not send work out
LMT Original Research © 2010 - 2015