Patient Denture identification
I read an article about placing patient identification in acrylic dentures. May labs were discussing the best way to cold cure the ID into the denture and what materials to use for the actual ID. I heat cure the denture ID into the denture and it will never yellow or fade. Here's how,
perform your wax up, boil out, and separation in the usual method.
using the "mini-ident" product, type the information then apply a thin film of super glue to the type so it will not be affected by the monomer.
Choose the thickest area on the denture that will not be subject to gross reduction in future relines.
Using type 1 monomer wet an area slightly larger than your ID tag, sprinkle type 1 clear denture resin to a thickness of approx. 2 mm to your separated cast.
Place the ID tag on the wetted clear acrylic and press into the about half the thickness of the wetted acrylic.
Sprinkle another 1mm of type 1 clear resin onto the ID tag.
Let the acrylic assembly set for approx. 3-4 minutes. this is necessary so the ID tag will not "float" during the packing process.
Carefully place pink denture base into the mold trying to pack around the ID tag without disturbing the ID tag. Close case and compress slowly.
You will have a very cool and permanent Identified denture.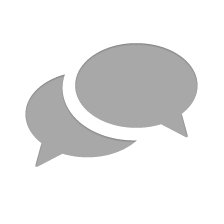 Nothing has yet been posted here.