NADL Vision 21 Welcomes New President and Honors Industry Members
During the Vision 21 meeting in Las Vegas in January, the NADL welcomed its new president, Gary Iocco, President of Dimension Dental Design in Hastings, MN, and honored several other industry members:
2014 CDT of the Year Award: Wilma Peterson, CDT, Manager of Education at Glidewell Laboratory, Newport Beach, CA
Educator of the Year Award: Renata Budny, CDT, TE, an Assistant Professor in the Department of Restorative Dentistry at New York City College of Technology, Brooklyn, NY
Excellence in Education Award: Craig Pickett, CDT, TE, Manager of Technical support at Whip Mix Corp.
The Harry Hagman, CDT Inventors Award: Bob Rusler, President of Indiana Dental Prosthetics, Inc. in Indianapolis, IN
Merit Award for Outstanding Achievements: Dr. C. William D'Aiuto of Longwood, FL
Supplier Member of the Year: Zahn Dental
LMT congratulates all the recipients.
© 2016 LMT Communications, Inc. · Articles may not be reprinted without the permission of LMT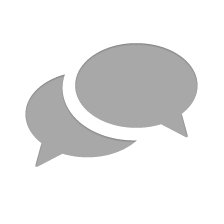 Nothing has yet been posted here.