Ivoclar Vivadent Introduces "Smile to the Max Resource Center"
Marketing Material Portal Makes Customizing IPS e.max Literature Easy and Effective Ivoclar Vivadent is pleased to introduce the "Smile to the Max Resource Center," an online portal of customizable marketing materials for laboratories that provide IPS e.max restorations. Created in response to the overwhelming demand for customized marketing and education literature about IPS e.max, the "Smile to the Max Resource Center" makes it easy for laboratories to select and create the specific marketing materials they need.
From IPS e.max logos to website copy, and from patient photos and testimonials to statement stuffers, brochures, and postcards, the "Smile to the Max Resource Center" features different marketing materials, all of which can be customized in a few simple steps. More materials will be added as the site progresses, including literature from other product categories.
The "Smile to the Max Resource Center" is accessed by registering a username and password at www.theworldspeaksemax.com. Once logged in, users select the type of marketing literature they want to customize and the quantity they need. After entering their shipping information and simply clicking 'Customize Order,' dentists and laboratories can personalize their marketing materials by uploading their own logo and practice/laboratory location (e.g., address, phone number).
The "Smile to the Max Resource Center" then provides a preview and proof of the customized materials. Any changes or edits to the uploaded information can then be made, if necessary. Once the order is added to the cart, selected materials can be reviewed a final time. After submitting the order, the selected customized materials will ship within 48 hours.
For further information, please contact John Isherwood at 716.691-2233 or john.isherwood@ivoclarvivadent.com
© 2016 LMT Communications, Inc. · Articles may not be reprinted without the permission of LMT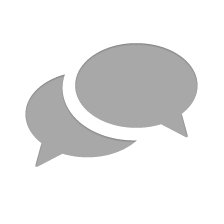 Nothing has yet been posted here.