Note: This event is closed.
Fee Required. Please note that because this event requires a fee, your registration is not confirmed until you contact BEGO USA directly. Joining here will only subscribe you to new posts on this page.
Participants are encouraged to bring their own real case to this 3 day course, or use one that BEGO can provide. Technicians need to set up the denture teeth in wax and bring the articulated models to the course. We will design each case individually, and will also process the acrylic. Furthermore, each student will have the opportunity to draw/create a design on 5 challenging cases! At the end, each participant will leave with one state of the art "showcase" and some new ideas for the RPD department.

What you will learn:
-Different design techniques for RPD's
-Duplicate in silicone or hydrocolloid - your choice
-Use a pressure chamger to create dense refractory models
-Fine tune your waxing skills
-Cast with induction and vacuum, or simply torch cast, your choice
-Process the acrylic in less than 20 minutes

Who Should Attend:
- Intermediate and advanced RPD technicians
- Department managers
- Dentists and Prosthodontists

COURSE FEE: $295.00 (24 CDT CREDITS)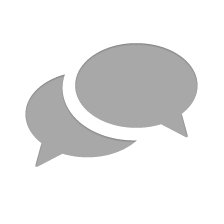 Nothing has yet been posted here.