How to Effectively Create the Best Rehabilitation Design
call Lisa Gorence at 800-323-7063, ext. 3085
Note: This clinic is from a past LAB DAY show
From a full-mouth implant case to metal-free or anterior makeovers, the dentist and technician must have a case design plan in mind before treatment can begin. In his PowerPoint presentation, Luke Kahng, CDT, discuss this topic as well as full-mouth colored waxup design; All On Four Ceramic vs. All On Four Denture; full-mouth, metal-free restoration processing from a lab perspective; how to achieve the best anterior makeover designs; and titanium hybrid porcelain-fused bridges.
call Lisa Gorence at 800-323-7063, ext. 3085

Approved for 1.5 Scientific CDT credits
Owner at LSK 121 Dental Prosthetics

Luke Kahng, CDT, is the Owner of LSK121 Oral Prosthetics in Naperville, IL. In addition to being a board member for several dental publications, he has published more than 100 articles with major dental journals. Kahng also...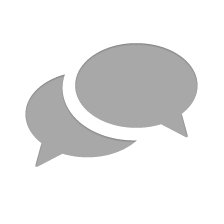 Nothing has yet been posted here.