Website Development Made Easy (Site in a Night)
Call Ashley Randazzo at 877-977-7889, ext. 217
Note: This clinic is from a past LAB DAY show
Pre-Registration Required
Please note that this clinic requires you to pre-register to attend.
Call Ashley Randazzo at 877-977-7889, ext. 217
Rob Nazzal and Bob Cohen, CDT, provide an in-depth discussion and demonstration of a new website builder that enables individuals with even the most basic computer skills to build and manage their own professional lab website.
Call Ashley Randazzo at 877-977-7889, ext. 217

Approved for 1 Professional Development credit
President at CAP

Robert Cohen, CDT, is the Co-Founder of Custom Automated Prosthetics (CAP) as well as founder of Advanced Dental Technologies (ADT), a Stoneham, MA, laboratory. A technician for over 40 years, he speaks internationally on...

CEO at CAP

Rob Nazzal is the CEO of Custom Automated Prosthetics (CAP). Prior to CAP, he built the laboratory division of Brontes Technologies that was acquired by 3M and became the Lava C.O.S digital impression system. Nazzal has a...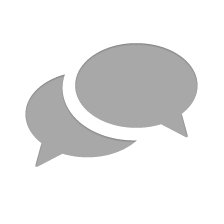 Nothing has yet been posted here.