Van Hook Redefines Full Service
Established in 1983, 55-technician Van Hook Dental Studio in Tempe, AZ, specializes in full mouth reconstruction and implants and is taking the lead in the surgical support arena.
Since a large percentage of its dentist-clients are specialists, Van Hook is a complete dental imaging center facility that serves their surgical needs. The facility has a state-of-the-art I-Cat CBCT scanner that's used for surgical and orthodontic scanning, implant planning and surgical guides.
"Starting with only a CBCT scan, we're able to combine multiple files to design and fabricate a final restoration," explains Don Van Hook, Co-Owner of the laboratory, with his wife, Kim. "Keeping a foot in both the surgical and restorative process, we are able to streamline and control the communication to all parties involved, which is critical to the success of these large, complex implant cases."
With clinical advisor Dr. Leonard Gordon and his certified dental assistant on staff, the lab is a licensed dental facility. Gordon—a national speaker who lectures on implant protocols and restorative procedures—most often sees patients who have been referred by general dentists because they have a difficult case or need an unfamiliar restorative process.
"The materials and techniques that we built our industry on in the past are now commodities. To survive in today's laboratory industry, we will need to continuously explore new frontiers. The imaging and clinical services we offer are the foundation of the complex cases we take on on a national scale. In the near future," says Don. "I believe this will be the standard of care for most patients in the U.S."
© 2016 LMT Communications, Inc. · Articles may not be reprinted without the permission of LMT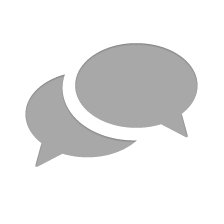 Nothing has yet been posted here.