Tips For Putting Your Newsletter On Line
Although your on-line newsletter and printed newsletter will share many similarities, acknowledging their differences will help maximize their marketing effectiveness.
Timing is everything. Readers are impatient and will quickly lose interest if forced to spend too much time waiting for your newsletter pages to download. Keep your graphics as small as possible to minimize downloading.
Navigation is crucial. Instead of emphasizing your most important article on the front page along with a small table of contents, as print newsletters commonly do, your Home Page should hint at the primary article but place emphasis on teasers which link visitors to features inside.
Telegraphic messages. Your web writing must be shorter and more like billboards than your printed newsletter. Subheads should appear both as links at the start of long articles, as well as within the articles allowing readers to directly go to topics of interest.
Layout. Avoid the multi-column layouts that are the norm for printed newsletters. Don't make your reader scroll from side to side or up and down.
Number of pages. The number of pages in your traditional printed newsletter directly impacts your printing costs, but on the web you have more flexibility. Use these additional pages to break up long topics into manageable bite-size chunks of information.
Structured vs. unstructured. Most print newsletters are read in a linear, front-to-back manner, giving the author/designer control over the sequence in which topics are read. With web newsletters, however, each visitor is likely to explore your site differently. Be sure to create links that will attract your visitors to as many pages as possible before departing.
© 2015 LMT Communications, Inc. · Articles may not be reprinted without the permission of LMT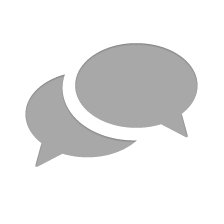 Nothing has yet been posted here.