As Managing Director of the removable department at Town & Country Dental Studios in Freeport, NY, Josef Kolbeck has implemented a unique method of processing a fixed removable denture with the pouring technique that saves time and materials and increases accuracy. It eliminates duplication of a secondary plaster model and, instead, uses a silicone working model that allows easy handling and adjusting during processing, and provides a more exact fit and placement of the screws into the access holes.
After treatment planning and implant placement, the dentist sends an open-tray impression of the implant fixtures and the lab fabricates a soft tissue cast with analogs, a verification jig and a screw-retained bite rim. The doctor verifies the clinical accuracy of the soft tissue model and takes a bite registration with the stabilized bite rim. Kolbeck sets the denture teeth in wax and sends back a trial setup on the stabilized bite rim. Once it's verified, he makes a denture matrix of the teeth to the model and silicone index, scans the approved setup and master cast, and sends the data to Nobel Biocare for the fabrication of a CAD/CAM titanium framework.
Nobel Biocare virtually designs the case and, after the laboratory approves the design, the framework is returned to the lab in five days. Kolbeck transfers the setup to the framework and sends it back to the doctor for try-in. He then uses his own technique to fabricate the rest of the case:
© 2016 LMT Communications, Inc. · Articles may not be reprinted without the permission of LMT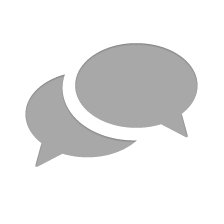 Nothing has yet been posted here.