The Decade Ahead: 74% of Fee Survey Respondents Optimistic About the Future
Despite the challenges of offshore competition, a limited labor pool and price cutting, the majority of respondents to LMT's 2008 Fee Survey are optimistic about the future of our industry. Over half of respondents agree with the statement, "We'll see some changes because of offshore outsourcing, automated technology, lack of training and shortage of technicians but most labs will have plenty of work" and this sentiment is consistent across all lab types and sizes.
Another 22% are even more positive saying, "We'll see the profession grow and thrive, thanks to new technology, production methods, products, business models and patient demand."
One big reason for the optimism? Aging boomers and their discretionary incomes. "The baby boomers have arrived and are past their childrens' college expenses with a desire for better dental esthetics and dental health, and can afford to have the work done," says one survey respondent.
Respondents are also excited about current and future digital technologies. Automated CAD/CAM equipment is touted for the increase in production and efficiency it offers, while digital impression-taking systems have the potential to eliminate poor and distorted impressions.
While many respondents expressed their concern with offshore outsourcing, one laboratory owner has a more upbeat perspective and sees its effect waning in years to come. "Eventually all of the offshore labs will either begin to raise their prices, or go out of business," says one respondent from a solo C&B operation in the Midwest. "The laborers will inevitably demand more money as their cultures grow more affluent, and the inconvenience of such a long distance will make doctors take a second look at the not-so-much-more-expensive local work." (For more information on shifts in the global marketplace, click here to read Regulations May Help Improve China's Image.)
Overall, the sentiment among positive respondents is this: if you're willing to embrace new technologies, constantly improve your products and provide superior service to your clients, you have the potential to prosper well into the future.
One industry veteran offers this advice: "I see labs and technicians panicking and dropping prices because of overseas labs and the economy. I have been a lab owner for 30 years and there has always been the threat of something taking our work away and there have been recessions we have weathered," says Scott Emett, owner, Riverside Dental Studio, St. George, Utah. "It's always a good time to review your lab systems and make some changes as needed, but don't panic! Our fees are what keep us in business. Automate, upgrade, get faster, produce better work, specialize and market your services."
© 2015 LMT Communications, Inc. · Articles may not be reprinted without the permission of LMT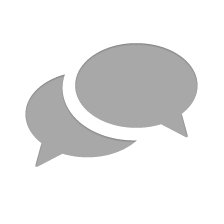 Nothing has yet been posted here.