Technical Predictability Makes Implants 'A Standard of Care'
Fifty-eight percent of laboratory-respondents to a recent LMT e-survey classify their implant business as "booming" or "good" and another quarter of them say it remains stable.
Click here to view a chart on the percentage of labs with an implant workload greater than 20%
Many of our 234 respondents say their implant business has been rising steadily over the past several years, boosted by systems and techniques that make implant placement and restoration easier and more predictable from the lab, clinical and surgical perspectives. Add to the equation long-term success rates, well-informed patients and the abundance of manufacturer-provided education, and the skepticism of the 1990s is all but gone.
"Implants are now the standard of care," says Michael Brock, CDT, owner, Brock Laboratories Inc., Creighton, Pennsylvania. "We see far fewer three-unit bridges and far more single implants than we did 10 years ago," a sentiment echoed by several respondents.
Laboratories are also seeing more of their dentist-clients getting involved with the specialty. Currently, 47% say at least half of their clients send them implant work; just three years ago, only 21% said the same. One likely reason for this increase is that more and more general practitioners are becoming so comfortable with implant work that they're retaining the surgical procedures in their own practices and placing the implants themselves.
Technological Developments
Of the plethora of advancements in the field, laboratories are most excited by what CAD/CAM has done for their implant work, especially in the fabrication of custom milled zirconia and titanium abutments. Eliminating the labor-intensive process of waxing, casting and finishing custom abutments, this process allows the abutment to be designed on a computer and then milled to exact specifications.
While many laboratories are outsourcing milled custom abutments to a manufacturer or other laboratory, some are using their CAD/CAM systems to design and mill abutments inhouse. "Milling our custom abutments in our lab has allowed us to lower the cost to the doctor and we like having better control over esthetics, contours and emergence concerns," says John Tecca, president, Aesthetic Oral Arts, a Lava Milling Center in Livingston, Montana.
Laboratory owners also praise the accuracy of milled implant bars for overdentures and fixed-removable implant prosthetics. "CAD/CAM has given us the ability to do complex cases more accurately than is possible with human hands," says Mark Frichtel, co-owner, Jesse & Frichtel Dental Laboratory, Pittsburgh, Pennsylvania. "The use of titanium and zirconia to replace cast bars and bridges is a fantastic advancement and provides many more clinical options."
CAD/CAM technology is also behind the guided surgery techniques that are changing the face of treatment planning. These systems integrate CT scans and other data into diagnostic software to render a 3-D image that allows the dental team to precisely analyze bone density and availability; to more accurately see nerve bundles, mental foramina and other critical points of interest; and virtually plan the surgery. The information from the image is then used to produce a surgical template so the doctor knows exactly where the implant is to be placed, resulting in less traumatic surgery.
Our respondents note a number of other advancements that are working to increase implant acceptance, including:
Mini-implants. Compared to conventional implants which generally have an average diameter of 4mm, mini-implants are an average of 2 to 2.5mm in diameter. Although initially designed to be temporary, some mini-implants have received FDA approval to be used as permanent implants for final prosthetics. When used in those cases, they allow for a less invasive, more cost-effective surgery, likely the driving force behind their popularity. In fact, the U.S. market for small diameter implants grew more than 30% last year, according to a Millennium Research Group study.

Immediate-loading implants. These implants are designed to be placed surgically and restored at the same appointment with either a final or temporary prosthesis. Patients are becoming more educated about immediate-loading options, thanks to direct-to-consumer advertising by implant manufacturers. "When patients know they can have all of the work done at once instead of spreading treatment out over a year, that may be the difference in whether or not they opt for the treatment," says Colin Gibb, Red Mountain Dental Arts, Mesa, Arizona. "But the criteria for these cases are very specific and should be given more emphasis than a patient's desire for immediate results."

Internal connection designs. While external hex designs were once the most common, the internal configurations - internal hex, tapers and lobes - have gained popularity because they typically offer stronger abutment connections and fewer problems with screw loosening. They're also more user-friendly because they're easy for surgeons to place and for restorative dentists to impress.

Advancements in bone and tissue preservation. These include titanium coatings or plasma sprays, acid etching or microthread designs to enhance osseointegration. Also in this category is platform switching - using a prosthetic component that has a smaller diameter than the implant collar, rather than a component and implant with the same diameter - which has been shown to enhance tissue and reduce crestal bone loss by creating a shoulder between the implant and the abutment.
© 2015 LMT Communications, Inc. · Articles may not be reprinted without the permission of LMT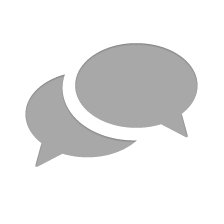 Nothing has yet been posted here.