Passions Unite: Laboratory Owner Blends Love of Teaching, Public Service
Posted Apr 28, 2011, Published 2006-04-01
Education and community service are two of Elizabeth Curran's passions. In addition to owning three laboratories over the past 30 years, she has also been a dental technology instructor and dedicated volunteer to various charitable organizations, including helping to create three free dental clinics in Arizona and California. So when a position to train dental students opened up at the Arizona School of Dentistry and Oral Health (ASDOH) in Mesa--where students earn both a degree in dentistry and a certificate or master's in public health--she knew it would be a perfect fit.
ASDOH's goal is to guide graduates into a career in public health dentistry, a specialty in severe decline, according to Curran. Applicants must already have at least 1,000 hours of public service under their belts, and fourth-year dental students perform clinical work in public health settings, including Native American reservations, inner city clinics and shelters for battered women.
In October, Curran moved her nine-employee operation--Ahwatukee Dental Laboratory, also located in Mesa--into a 2,600-sq.-ft. laboratory in the school and also holds an adjunct faculty position. Ahwatukee still operates as a commercial dental laboratory, but Curran reduced her client base by about 20% in order to make time for teaching students as well as for the work coming from the ASDOH clinics, a reduced-fee clinic and a free pediatric clinic for underserved children. Fifty percent of her time is spent on casework and the rest is dedicated to the students.
As an instructor, Curran familiarizes students with basic laboratory functions and provides the lab's perspective on case requirements and effective communication. "Their ability to communicate clearly on fabricating a custom-made device is key, and its importance will continue to grow if the current industry trends continue. These future dentists will likely be dealing with larger labs or even overseas laboratories," she says.
Students start the laboratory rotation in their third year, when they begin working on actual patients in one of the ASDOH clinics. Each student spends a total of four days in the lab, two days per semester. The laboratory is equipped with a 20-person classroom and two student workstations. Curran explains materials and procedures, gives them a tour of the lab, an explanation of each department, and asks each student to fabricate their own diagnostic waxup and trim dies under a microscope.
"Basically, we go over all of the things that drive a lab nuts, and help them learn how to quality control their own product, including checking that there's enough occlusal reduction, checking margins and being sure they have a good, legible impression," says Curran. "We don't teach them fabrication procedures. People often criticize dental schools for not teaching enough dental technology and say, 'Hey, they're not learning a lot of lab stuff anymore.' But today's dental student needs to learn more about the science of medical dentistry than did their predecessors. Across the board in all dental schools, there's a shift from being a dentist 'mechanic' to more of a 'science and medicine' dentist."
When students return to the lab the following semester, they do a special project based on their interest, such as getting involved in one of their current cases by doing the waxup and trimming the die. Students also have the opportunity to interact with the technicians on staff, frequently observing the technicians as they work and asking questions.
Since the laboratory is in the same building as the ASDOH clinics, students also get the benefit of instant feedback on real-world cases. "We can look at a student's impression while the patient is still in the chair," says Curran. "If there are any glaring flaws, we can show him under the microscope and send him back down to reprep or reimpress the patient."
Since fourth-year students mostly work out in the field, they only visit the laboratory if they want additional training. For instance, one student wants to become a prosthodontist, so she visits the laboratory regularly to work on special projects Curran developed to enhance her skills.
Curran is thriving in this dual role of laboratory owner and educator. "This position gives me an opportunity to develop a workforce that can treat the underserved and help mold future dentists--and I just love teaching," she says. "I'm amazed every day I come to work. With my lab work, I still have the difficult ups and downs that any lab has, but there's something wonderful about being exposed on a daily basis to individuals who are new to dentistry. They see a bright, new world and it's a very refreshing and energizing environment."
BACKGROUND ON
Ahwatukee Dental Laboratory
Mesa, AZ
Elizabeth Curran, CDT, DT, INS, owner of Ahwatukee Dental Laboratory, has been in the industry for over 30 years, owning three laboratories and holding several educator positions.
In 1993, she opened Ahwatukee Dental Laboratory in Mesa, Arizona and, last October, moved the laboratory into the Arizona School of Dentistry and Oral Health, continuing to operate as a commercial lab and taking on the additional role of instructor to dental students.
She is actively involved in education and takes a leadership role in several associations, including the Arizona Dental Laboratory Association, Western States Conference, NADL, NBC and the European Federation of Dental Laboratories.
In addition to her passion for education, Curran is also an ardent public service volunteer. Most notably, she's done extensive charitable work developing three dental clinics in Arizona and California that provide free care to the underserved.
© 2015 LMT Communications, Inc. · Articles may not be reprinted without the permission of LMT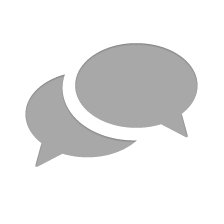 Nothing has yet been posted here.