Navigating the Murky Waters of the New Federal Overtime Regulations
If you're confused about the new overtime regulations, you're not alone. No one can seem to agree on exactly how many people are affected by the new rules that took effect on August 23. The Department of Labor says the changes strengthen overtime protection for 6.7 million workers, including 1.3 million white collar workers not previously entitled to overtime pay. But opponents like the Economic Policy Institute predict that the regulations could actually rescind the overtime rights of up to 6 million workers.
To heighten the controversy, last month Congress voted to deny the funds necessary to administer the regulations, leaving the future of the new rules uncertain.
One thing both sides seem to agree on is that changes are long overdue. The Fair Labor Standards Act--which affects businesses with gross revenues over $500K and offers workers extra pay for hours worked beyond 40 a week--has not been updated in 50 years. The outdated and ambiguous language in the old rules set the stage for lawsuits between employees who said they were eligible for overtime pay and employers who said they weren't. According to one statistic, such lawsuits exploded by 230% between 1997 and 2003.*
But it seems that the attempt to update and clarify the old regulations has just resulted in more confusion, leaving some in our industry struggling to explain the changes to their staffs. "I'm not comfortable even talking to my employees about this topic because I don't know what to tell them yet," says one manager who asked to remain anonymous.
The changes
Although there are exceptions, there are three tests--or criteria--that determine whether or not an employee is eligible for overtime pay. An employee who meets all three criteria cannot receive overtime pay. On the other hand, if an employee only meets one or two of the criteria, he can receive overtime pay.
1. The salary-basis test has not changed. If a worker is paid hourly, he receives overtime pay just as he did in the past. If a worker is paid a set salary, you must move on to the next two tests to determine whether or not he can receive overtime.
2. The salary-level test. The salary level under the old rules was less than $250 per week ($8,060 per year). Now, employees earning less than $455 per week ($23,660 annually) can receive overtime pay. This change makes thousands of previously ineligible workers eligible for overtime pay.
3. The duties test. If a person's responsibilities match the law's definition of either an executive, profes-sional, administrative, computer or outside sales position, he cannot receive overtime pay.
The biggest controversy lies in changes to the definition of an executive position. To be classified as an executive, there are several criteria that must apply to the employee's job. As the new regulations broaden one of these criterion, opponents fear millions of American workers will lose their rights to overtime pay.
One former executive criterion specified that an employee must have had the direct ability to hire, fire or promote another staff member. Now, if an employee's recommendation to do so is given particular weight, he is more likely to match the definition of an executive and, therefore, not able to receive overtime pay.
Brent Burge, human resource director at Arrowhead Dental Laboratory in Sandy, UT, says he doesn't think these changes will impact his laboratory. "A majority of our employees already make more than $23,660 so the new salary test won't affect them. Furthermore, most of our employees are already eligible for overtime because they are paid on an hourly basis and do not meet all the criteria under the duties exemption tests," he says.
"In addition, the changes to the executive test won't affect us because our decision-makers were already exempt from overtime pay under the old regulations."
Another important point: these federal regulation updates may not affect you at all if you live in one of the 18 states that have their own overtime regulations: Alaska, Arkansas, California, Colorado, Connecticut, Hawaii, Illinois, Kentucky, Maryland, Minnesota, Montana, New Jersey, North Dakota, Oregon, Pennsylvania, Washington, West Virginia or Wisconsin. In these states, whichever regulation (meaning state or federal) is more favorable to the worker is the one that prevails; contact your state's labor department.
*For more information on the federal regulations, go to http://www.dol.gov/elaws/flsa.htm.
© 2015 LMT Communications, Inc. · Articles may not be reprinted without the permission of LMT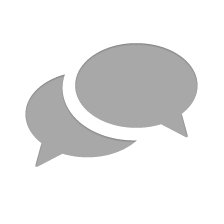 Nothing has yet been posted here.