LMT's Crown Challenge: the Results Are In
In our September coverage of LMT's Crown Challenge 2007, we revealed The Sweet 16, the finest crowns as determined by our panel of technician- and dentist-evaluators. Here, we profile our 16 winners to give you insight into their backgrounds, businesses and philosophies. Click on the links below to view each profile.
Judges' Four Favorites
Because there is no "one and only" way to design a restoration, it was impossible to select just one "winner." However, four of The Sweet 16 were consistently chosen as our judges' favorites.
Advanced Dental Ceramics, Inc. in Minneapolis, MN
Oral Arts Dental Laboratory in Atlanta, GA
Lifelike Dental Studio in Temple, TX
Oral Designs, Inc. in San Antonio, TX
Remaining 12 Finalists
Rogue Valley Dental Arts in Medford, OR
Celebrity Dental Laboratory in Spotsylvania, VA
The Toothe Shoppe in Poway, CA
Artistic Dental Creations in Klamath Falls, OR
West Ridgewood Dental Professional, P.A. in Ridgewood, NJ
Jackson Dental Services in Jackson, WY
Western Dental Arts, Inc. in Billings, MT
D.D.S. Associates in Houston, TX
Paris Dental Lab in Moses Lake, WA
New Image Creation in Tampa, FL and Los Angeles
The Lab in University Place, WA
© 2016 LMT Communications, Inc. · Articles may not be reprinted without the permission of LMT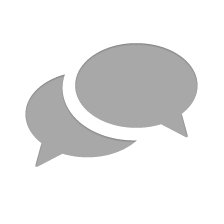 Nothing has yet been posted here.