LMT's Crown Challenge: 228 Technicians and Teams Put Their Expertise to the Test
"Could you do better?" In the industry's first-ever competition featuring a comparison of the same restoration, LMT challenged readers to create a better PFM crown than the nine crowns featured in our Crown Experiment 2007. The response was dramatic—228 individuals and technician teams put their time and expertise to the test and—in the Crown Challenge—proved beyond a doubt that, yes indeed, they could do better.
In the original Experiment, impressions of the same tooth were sent—anonymously—to nine dental laboratories, both in the U.S. and abroad. The results were surprisingly disappointing click here to see the nine crowns from the Experiment. For our subsequent Challenge, participants were sent identical, poured models and the same prescription as the one used for the Experiment.
We called upon the expertise of 25 technician- and dentist-evaluators to examine the crowns. Evaluators agreed there were a number of quite beautiful restorations and felt the overwhelming majority were dramatically better than the nine crowns in the blind experiment.
But we promised Challenge participants that we would showcase the very best entries, and that's where our challenge began. Because there is no "one and only" way to design a restoration, no absolute technical standard, and because dentists each have their own personal preferences, it was impossible to select just one "winner."
We brainstormed extensively with our technical consultants to develop an evaluation method that would be as fair and streamlined as possible. In the end, we opted for a six-round judging process, starting with form and function and moving on to esthetics.
After five rounds of judging, we narrowed down the field to the Sweet 16, the finest crowns as determined by our Crown Challenge evaluators. Click here to see these 16 finalists, in no particular order.
Four of the Sweet 16 were consistently chosen as our judges' favorites and, in Part II of our coverage in our October issue, we'll reveal those four crowns and share more details about all the finalists.
The logistics
LMT brainstormed extensively with our technical consultants about the logistics of the competition and to develop an evaluation process that would be as fair and streamlined as possible.
Crown Challenge participants received solid, duplicate models (click here to see the model) made from a Dentoform model and the identical prescription used in LMT's Crown Experiment 2007: "Please pin and section the master model and die, and fabricate a PFM crown in shade Vita A3.5, using a noble alloy, for tooth #14 with a small circumferential metal collar. Place some light fissure staining in the occlusal grooves to simulate a lifelike appearance. A bite registration has not been provided, as the casts can be easily hand-articulated."
We received 228 crowns by our deadline and evaluated them in a six-round judging process. Our entire judging panel consisted of 25 well-regarded technicians and dentists and we had multiple judges per round. We gave our evaluators specific criteria on which to base their individual scores in each round and whenever possible, if specific evaluators gave markedly disparate scores, they re-evaluated those crowns together.
In the first five rounds, our evaluators critiqued one or two specific aspects of the restoration. Crowns that met the specified score/criteria continued to the next round and those that did not were eliminated from the competition. In the last round, our judges re-evaluated all aspects of the crowns remaining in the Challenge. Here's a more detailed look at each round:
Round 1: LMT's evaluators considered two questions:
1. Did the crown have a 360° metal collar as requested in the prescription? Since the prescription didn't specify the size of the metal collar, any crown that had metal showing all the way around was considered acceptable by our judges. 2. Did the crown have interproximal contacts? Our judges visually checked for and tested the contacts using either unwaxed dental floss or tissue paper. Although it was not required, a number of participants sent a solid contact model and, in those cases, our evaluators tested the contacts on that model. While the contacts ranged from very light to very tight, any crown that had any degree of interproximal contact was considered acceptable, since a dentist could adjust a tight contact but would have to return a crown with an open contact.
At the end of Round #1, a total of 16 crowns were eliminated—seven for not having a metal collar and nine for open interproximal contacts—resulting in 212 crowns moving on to Round #2.
Round #2—Accuracy of fit: LMT's evaluators checked the accuracy of the fit of each crown on the entrant's die only; since our models were made from six different master molds, we didn't feel it would be fair to test the fit on a single master die. The evaluators considered the accuracy of fit and examined each for rocking, rotation and adaptation, and the 124 crowns that received an above average score advanced into Round #3.
Round #3—Marginal integrity: Our judges evaluated marginal integrity, based on whether the margins were open, short, overextended or acceptable; 93 crowns received an above average score and moved to the next round.
Round #4—Quality of interproximal and occlusal contacts: The evaluators revisited interproximal contacts—this time rating the quality of those contacts—and checked to see whether the occlusal contacts were open or closed. Sixty-four crowns continued to Round #5.
Round #5—Esthetics: This is where esthetic attributes came into play as the judges evaluated metal collar polish, transition of porcelain/metal collar, contours, anatomy, shade/vitality/blend, stain and glaze. The 16 crowns that scored the highest are our Sweet 16.
Round #6—All technical and esthetic aspects: Our judges re-evaluated all aspects of the 16 crowns, including fit, interproximal contacts, occlusal contacts, marginal integrity, metal collar, contours, anatomy, shade/vitality/blend, stain and glaze. Four crowns were consistently chosen as our judges' favorites and, in our next issue, we'll reveal those four crowns.
Related Article:
LMT's Crown Challenge: the results are in!
© 2016 LMT Communications, Inc. · Articles may not be reprinted without the permission of LMT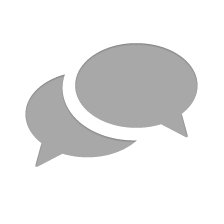 Nothing has yet been posted here.