Lab Owner's Passion Fuels Implant Think Tank
Mike Hennessy, CDT, took his first implant course in 1986--and was immediately hooked. "I loved it, and continued to gravitate toward implantology," says Hennessy, owner of 25-person Hennessy Dental Laboratory, Riviera Beach, Florida. "I'm a frustrated mechanic at heart, so the nuts-and-bolts of it appeals to me."
A decade later, having immersed himself in the topic, Hennessy was asked by Dr. Thomas Ford to discuss the prosthetic aspects of implantology throughout a two-year residency program for the International Congress of Oral Implantologists (ICOI). It went so well that, in 2004, Dr. Ford asked Hennessy to participate in another two-year ICOI program.
"From both a professional and personal standpoint, these were great learning experiences," says Hennessy. "It made me realize that what's lacking in dentistry is an understanding of what's happening on the other end of the table."
He saw an opportunity to continue the dialogue and asked the dentists from the last ICOI program if they would like to continue to meet on a regular basis to share ideas and troubleshoot cases. Several took him up on his offer and--with the addition of a prosthodontist, a periodontist and an oral surgeon to the group--the Hennessy Dental Laboratory Study Club was born.
More than a year later, the group's 11 members meet every six weeks to discuss technological advances in the implant field, such as CAD/CAM, immediate-load implants and guided surgery. At their March meeting, each dentist brought a mounted model and X-rays of a challenging case to discuss treatment plan options with the group. "It's an opportunity for everyone to share their experiences so we can all do a better job. Basically, it's a think tank," says Hennessy.
Hennessy coordinates the meetings, communicates with the members and even treats everyone to dinner on meeting night. One of his prosthodontist clients helps him plan the topics, although the meetings don't follow an official agenda. "Usually, we'll simply bring up a topic and, as we discuss it, something comes up that we want to investigate further--that then becomes the focal point for the next meeting," says Hennessy. "The meetings really take on a life of their own." Although the group usually meets at the laboratory, members have also hosted sessions at their offices; for example, one dentist demonstrated his NewTom CT scanner and another invited the group to observe a surgery during which he placed six implants.
Other than sponsoring the group and managing logistics, another one of Hennessy's contributions is his perspective: as a laboratory owner restoring implants for more than 50 clients, he has experience with a greater number of systems and techniques than most dentists who usually work with only a few systems. That viewpoint, and the fact that implant technology still fascinates him more than 20 years later, is what helps him guide the study club and keep it fresh. "It takes constant energy to drive the educational effort, to keep everyone focused and to make it interesting enough that members want to spend the evening with us," says Hennessy.
But that energy is worth it to him. Though the study club isn't a method of bringing in new business--the members were already clients--Hennessy says it's been a huge benefit in expanding the expertise he brings to his dentist-client relationships. It's also a way to strengthen the bond he shares with the clients who are part of the club. "It sets our laboratory apart in the dentists' eyes," he says. "We're offering more than a restorative service--we're participating in their education and growth."
BACKGROUND ON:
Hennessy Dental Laboratory Riviera Beach, FL
Over the 25-year history of Hennessy Dental Laboratory, nothing could thwart Mike Hennessy's enthusiasm for continuing education. Case in point: he once showed up at a course and discovered it was hands-on--rather than the lecture format he was expecting--and he was supposed to bring his own instruments. But that didn't stop him from getting the most out of the course: he fabricated a complete hybrid denture case using his Swiss army knife as a wax spatula.
That fervor for learning is shared with his staff, and he encourages technicians to broaden their skills instead of feeling pigeon-holed. "I want everyone to take responsibility for their careers, so I contribute any way I can," says Hennessy, who covers the cost of continuing education, even when it's outside an employee's area of specialty. For example, he currently has partial technicians and Captek technicians learning CAD/CAM scanning and design.
"These are the people who brought me to the dance--meaning they helped get me where I am today," says Hennessy. "I can turn my back on them and hire a young geek who's not a technician to work the computers, but I'd much rather train them and end my career with the same people with whom I started."
© 2015 LMT Communications, Inc. · Articles may not be reprinted without the permission of LMT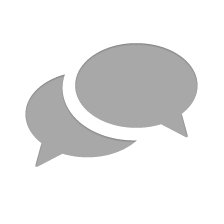 Nothing has yet been posted here.