Kuwata Pan Dent: ISO Certification Puts Staff on Same Page
Cedar Knolls, NJ
Owners: Yukio Otsubo, President; Yoshinobu Umeda,
Vice President; and Ikuzo Enoki, Production Manager
41 employees
In January 2000, Kuwata Pan Dent, founded by Masahiro Kuwata, became one of the first laboratories in the U.S. to achieve ISO 9001 certification, verifying that it has established and thoroughly documented a quality management system; the lab has been recertified four times since 2000.
Not only does ISO certification ensure consistent quality products and services, for its staff members it means responsibilities and accountability are well defined, there's a systematic way of doing things and everyone is on the same page. There is an emphasis on continuous improvement and finding more efficient ways of working together, reducing waste and improving the customer experience.
"Because we adhere to ISO standards, our staff is very professional, artistically talented and geared toward achieving consistent quality. Working here is a pleasurable experience because it's a friendly work environment and there is a great team work ethic and willingness to work with each other. We share a passion for perfection," says Technician Lisa Kaufmann who has been with the lab for three years; more than half of the employees have been with the lab for over 10 years, some more than 30.
To help maintain its certification, the lab conducts internal audits every few weeks. Francine Ichijo, Marketing and ISO Manager, teaches technicians how to conduct these audits, evaluate others' processes, ensure that documentation is in order, track quality control and then set measureable goals and a plan to achieve them. She then verifies that the actions taken were effective—a key requirement of the ISO standard.
"These internal audits take a lot of time and effort but they give back in time saved," says Ichijo. "Our staff members are constantly challenging each other to find ways to improve and change if necessary. This contributes to our sense of teamwork; we share a sense of pride in working toward achieving common goals."
© 2015 LMT Communications, Inc. · Articles may not be reprinted without the permission of LMT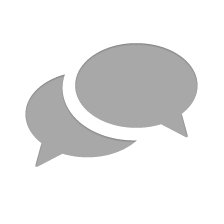 Nothing has yet been posted here.