Keller Laboratories: Team Spirit, Empowerment
St. Louis, MO
Owner: National Dentex Corp.; President: Larry Weiss
235 Employees
Open communication is a core value at Keller Laboratories. Every other month, President Larry Weiss holds "A Forum with Larry" where team members are chosen to join him for lunch and encouraged to ask questions or discuss any lab-related concerns. The unfiltered interaction and feedback keep Weiss in touch with the team's needs and concerns and lets them know their voices are being heard. "Team members like having access to the decision maker and to know I'm listening," explains Weiss. "I answer all the questions I can and for those I can't, I promise to do my homework and get back to them as soon as possible."
The lab also holds an annual State of the Lab Meeting—complete with dinner and drinks—where management goes over sales and unit growth, profitability and plans for the coming year. During the event, they also celebrate the successes of the past year, recognize individual accomplishments and update the team about industry developments.
But at Keller, it's not all business. The Keller Activities Committee organizes events such as Halloween costume contests, Mardi Gras parades, Pancake and Managers' breakfasts and celebratory lunches for exceeding sales goals. The lab has even held a Parking Lot Olympics complete with Big Wheel races, water balloon tosses and a chance to throw pies at department managers.
"I completed my first year at Keller the week of Thanksgiving, and that is exactly what I am: thankful," says Sam Bono, CDT. "The people here, from the President to my fellow team members, are truly wonderful people. They've made me feel very welcome and are really fun to be around. I can tell you that, for the duration of my career, I want to work at this lab."
© 2015 LMT Communications, Inc. · Articles may not be reprinted without the permission of LMT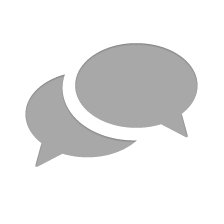 Nothing has yet been posted here.