Frameworks-Only Niche Keeps Lab in High Demand
Nick Hayden is as ambitious as he is industrious. He lives in a quiet, wooded suburb of Pittsburgh with his wife and two small kids. His one-room dental laboratory closely resembles anyone's dream of a cozy mountain retreat and is just up the road from his house. Way up.
The laboratory sits atop a hill on his parents' 70-acre apiary farm, housed in a wing of their home, which blends seamlessly with the thick surrounding woods. As I step out of our RV well past 6 p.m. last October, Nick greets me with a freshly made jar of honey, a gift from his bee-keeping folks.
During the day, Nick works part-time at UPS. His hours are enough to provide his family with UPS' excellent health insurance policy and give him the opportunity to get some physical exercise and be out and about.
By mid-afternoon, however, he's hard at work in the lab, where he's built quite a following for his expertise in frameworks and is in high demand. He opened Partial Foundations Dental Lab in 2002, at the age of 22, after graduating from LSU (he says his instructor,
Bill Rodgers, was invaluable in teaching him the principles of design and function) and worked closely with Elmer Rose at CMP Industries to set up his lab.
"I pride myself on being a small one-man lab focused on quality and providing great one-on-one customer service to every one of my [25] clients," he says. "I chose frameworks and frameworks only, and made a promise to myself that I would fabricate every one better than the last; focus on quality, not quantity; and try to be the best framework technician I could possibly be.
"When I was looking at colleges, I was originally aiming for engineering school but at the last minute chose dental technology because it would afford me a quicker route to being an entrepreneur," says Nick.
Before starting classes, he says, all he knew of dental technology was crown and bridge because that's all he'd been exposed to. (Curt Morgese, Owner of Oral Renaissance Dental Laboratory, a family friend and mentor, introduced him to the art and science of making crowns.) However, once he discovered partials, they won him over because of the engineering and design factors involved.
"Frames maintain the integrity of the existing teeth, protecting them from further damage and engineering plays a critical role in this function," he explains to me with excitement. "If they're not designed and manufactured properly, then all we have created is a space filler that doubles as an ortho appliance and may do damage rather than the correct job of restoration and replacement."
When I mention that most of the partials experts are old enough to retire, making him a bit of a rarity, he replies, "Yeah, I guess so, but there's certainly no lack of work! The unique thing about our industry is that there are so many ways you can be a player in the field."
© 2016 LMT Communications, Inc. · Articles may not be reprinted without the permission of LMT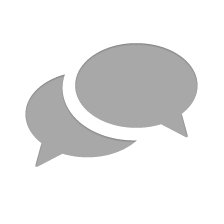 Nothing has yet been posted here.