Financial Planning For Employees
Once upon a time, most workers retired from the companies they first worked for. They had an income on which they could depend over several decades and were cared for in retirement by company pension plans. It's a different world today, one in which the changing dynamics of the workplace require that employees get personally involved in planning their financial futures.
Since 1985, the number of active workers enrolled in traditional pension plans—whose funds are managed by the employer—has dropped by four million people. Meanwhile, 401(k) plans are on the rise, and workers with little or no financial education are often asked to select the mutual funds in which their 401(k) savings are invested.
The most recent wake-up call to financially under-informed workers occurred this May when IBM, long known for its cradle-to-grave care of its employees, became the latest company to abandon its lifetime pension program. In its place, IBM is offering a more flexible plan that lets workers take money with them from job to job. It's called a cash-balance plan, and it's a phenomenon that's hit the mainstream.
Although the switch—which will save IBM $200 million a year—could financially hurt older workers and delay retirements, younger employees are enthusiastic. That's because today's American workforce is dominated by employees who job hop. They see greater value in the portability of a cash-balance plan than in traditional pensions. In a tight job market, that enthusiasm resonates with employers, giving them a win-win benefit that supports their recruiting efforts.
Cash-balance plans also have the appeal of empowering employees. Workers can see quickly—in regular statements from their employer—how much retirement cash they have accumulated and, in most cases, can invest the money as they wish when they leave a company. But empowerment—perhaps the most-used business buzzword of the last decade—is a double-edged sword. Sure, easier access to retirement savings and control over how it's managed sounds great. And it can be—if workers know how to manage the money.
Company-sponsored Education
In fact, the trend to cash-balance plans is just the latest reason for concern about workers' ability to effectively manage their money and save for retirement. And it's a concern that employers are beginning to address because of its direct impact on work performance.
Anxiety about retirement, credit card debt and a lack of savings is hampering people's performance at work, according to Thomas Garman, a professor of personal finance employee education at Virginia Tech in Blacksburg, Virginia. Fifteen percent of U.S. workers are stressed because of financial problems, he says, and only 30% of Americans are free of debt. Employees obsessed with financial problems tend to have lower morale, miss work more often and see doctors or psychologists more frequently, according to a 1996 study Garman co-wrote. Blue-collar workers are especially affected.
"Financial planning has to be part of the work-life issue," says Esther Williams, manager of corporate benefits at Seagate Technology, Bloomington, Minnesota, and a member of the board of The Wellness Council of America. "Work-life is no longer just employee-assistance programs, child care and flexible work options. If you want a total, well employee, this has to be part of the pie."
Employer strategies for financial planning assistance include offering workers in-person access to financial advisors, or paying for seminars, videotapes, financial planning newsletters or toll-free telephone access to experts. In addition, companies are trying to help workers make educated choices about a growing array of self-directed benefits, including 401(k) plans, stock options, cash-balance plans and medical insurance.
What Laboratories are Doing
For dental laboratories, as for other businesses, participation in 401(k) plans has been the principal opportunity to start talking to employees about personal financial planning. At Arrowhead Dental Laboratory, Sandy, Utah, educating employees about their investment options has been the key to high participation in the lab's 401(k) plan according to Matt Murdock, director of human resources. Twice a year, Arrowhead conducts meetings for employees who have just become eligible to participate in its 401(k) plan, are considering participation or simply want a refresher course on their investment options. Employees are given detailed information on the six investment options available to them, how company contributions to the 401(k) are determined, and long-term projections of potential earnings. Each employee also completes an investor profile to help determine his level of risk tolerance.
Although Murdock, who holds a degree in financial planning, conducts Arrowhead's enrollment meetings himself, it's a service many plan administrators offer as part of their total package. Murdock uses handouts provided by the plan administrator but stops short of offering personalized investment advice. For that, he refers employees to a financial counselor at the administrator's toll-free number.
In addition to educating employees when they first enroll in the plan, Murdock emphasizes the importance of providing up-to-date information and regular feedback on how the plan is doing. Employees receive quarterly statements on their funds along with a financial newsletter offering tips and advice. Posted on the laboratory's bulletin board is a chart provided by the plan administrator that shows the gain or loss of each investment option over the previous month. Participating employees have private PIN numbers that allow them 24-hour access to their funds. "Knowing they can transfer funds from one investment option to another empowers employees and helps ease their anxieties about retirement savings," says Murdock.
At Ottawa Dental Laboratory, Ottawa, Illinois, a committee of employees elected by the entire staff set up the company's 401(k) plan, chose the management firm and selected the investment options. The result is a balanced portfolio of varied investment options ranging from high risk to no risk. A representative from the company that administers the lab's 401(k) plan meets with employees of the lab twice a year. Newcomers learn about their investment options and current participants in the plan get an update on how their funds are doing. Different sessions are offered at different times—all during regular business hours—and the representative is available to meet privately to go over individual portfolios.
Employee Retention
In addition to helping its workers to be better adjusted, more secure and more productive, a company that sponsors financial education initiatives for its employees stands a better chance of hanging on to them. "Companies are accustomed to competing for market share," says David Stum, director of the 1999 America at Work study, a scientific survey of 1,800 employees. "Now they're competing for workforce share as well." According to the survey, the winners will be companies that help workers manage the dual demands of work and home.
So far, the overwhelming emphasis of financial education programs is on helping employees to plan for retirement. Says Charlie Montreuil, director of employee benefits at Carlson Companies, "People will have fewer (government-provided) benefits at a higher cost. As our life expectancy increases, we'll be looking at 20 to 25 years of retirement. And we'll have higher healthcare costs." Montreuil's firm launched a comprehensive financial education program for employees this year. Saving for retirement is a focus, but the program also touches on pre-retirement issues like refinancing a mortgage and long-term care for elderly parents.
At D&S Dental Laboratory, Waunakee, Wisconsin, owner Dick Pilsner has taken a similar approach in the interest of helping employees get a handle on their financial situations. Initially D&S offered basic personal finance courses, then started providing 401(k) education, and has now moved on to more sophisticated topics such as mutual funds and stocks. The programs have ranged from all-day courses to 6-to-10-hour programs spread over several weeks. Pilsner uses Madison Area Technical College instructors to conduct the courses. Employees are comfortable with the instructors—and more open with their questions than they might be with representatives of financial services companies with something to sell. Most recently D&S hosted:
A 10-hour course on personal finance and investments. Held at the lab at no cost to employees, it cost Pilsner $30 per hour for the instructor. Among the topics covered were interest rates, what percentage of individual savings should be in cash vs. investments, and creative ways to finance a home.
An investment seminar. A one-evening program, with dinner, held at D&S. The program began with an hour-long formal lecture followed by dinner and an informal question and answer period. Approximately 30 employees and their spouses attended at no cost to them. Pilsner picked up the tab for dinner. The speaker was a local stockbroker who did not charge a fee.
According to Pilsner, "Owners and managers should attend the courses they offer for employees. This helps encourage attendance. Your employees don't want to feel like they are the only ones who don't know this stuff."
At Ottawa Dental Laboratory, the addition to the staff of Joanie Bretag, a human resource manager, affords the lab the chance to be more responsive to the interests and needs of its employees. The laboratory is planning to inaugurate informal monthly breakfast meetings beginning in January 2000. In addition to providing a forum for technical discussions, the meetings will be an opportunity to discuss work-life topics such as healthcare and financial planning. The laboratory is using a blind survey of employees as well as employee committees to help determine what lecture topics would be of interest.
Says Joe Jennings, CDT, Ottawa's director or sales and marketing, "Our dream is to have people lined up outside wanting to work here. We are willing to do what it takes to generate that kind of enthusiasm."
Learning How Money Makes Money
For many workers, courses in basic money management or debt counseling may have more immediate application than retirement planning but, especially over the last decade, even workers in their 20s have bought into the oft-repeated advice to start saving early for retirement. The enormous growth of 401(k) plans and a soaring stock market have made a majority of American workers eager to invest. It's no wonder, then, that business forecasters predict that "classes on investing" will be at the top of employees' lists when companies ask what kind of training or benefit options they would like. According to Jennifer James, PhD, author of Thinking in the Future Tense (Simon and Schuster, 1996), "People have figured out that in a capitalist system they need to know how money makes money. Money can often protect them from an uncertain future. The unprecedented movement of bank account savings to mutual funds is an illustration of this thinking."
At D&S Dental Laboratory, 14 employees, including owner Dick Pilsner, have organized a stock club. Each member puts in a minimum of $40 a month. The group meets monthly over beer and pretzels. Although it started out as an educational and social endeavor, some employees have started private investing based on the knowledge and comfort level developed from membership in the club. "Nobody's going to jump an income bracket," says Pilsner, "but we've made a little bit of money."
A number of financial services firms see a big market in selling money know-how to employees. At American Express Financial Advisors, more than 25% of the company's 9,000 financial planners have been trained to provide financial education services, which currently represents 7% of the firm's financial planning business. According to Steve Herrmann, the executive in charge of the nationwide effort, financial education can save a company $400 per employee per year. Says Herrmann, "This has moved from a 'nice to have' employee benefit to the cornerstone of a good benefits package."
© 2015 LMT Communications, Inc. · Articles may not be reprinted without the permission of LMT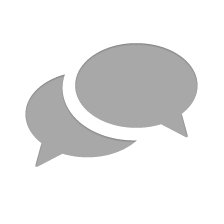 Nothing has yet been posted here.