Every Penny Counts: 32 Cost-Cutting Tips
Given today's economic climate, laboratory owners may be looking for ways to cut costs at all levels of the business. As part of LMT's exclusive Recession Busters coverage, manufacturers share their best advice to help you save pennies and extend the life of your equipment, minimize repairs and prevent breakdowns.
Electricity Check your electrical power supply once or twice a year to be sure it's adequate to handle the amperage requirement for the equipment you're using. Unstable or inadequate amperage supply can cause permanent damage to machines. In addition, across the U.S., 220-volt power actually varies from 200 to 240 volts and equipment that runs on 220 volts can perform at sub-par levels if it's not getting enough power. A lack of power can also be the result of a boost in neighborhood consumption such as in the summer when air conditioning use is high. Low-voltage problems can be addressed by adding a "Buck-Buster"—available at local electrical supply stores—to boost the voltage to higher levels.
—Bego USA, Handler Mfg. Co.

Operate porcelain furnaces on a separate circuit from other appliances. Operating a porcelain furnace on the same circuit as other machines may cause a circuit breaker to trip. A tripped circuit breaker during a firing can damage the furnace, resulting in expensive repairs. —Whip Mix Corp.

Equipment Train workers on proper use of equipment, read all instructions before actually installing and operating the units, and provide written operating instructions at each machine. Untrained staff members can damage or destroy brand new equipment. —Handler Mfg. Co., Safelink Consulting

Performing regular maintenance as outlined in the owner's manual, developing preventive maintenance schedules and doing regular equipment checks are the best ways to minimize problems and get the maximum years of service from any piece of equipment. —Ivoclar Vivadent, Safelink Consulting, Zahn Dental

Document equipment maintenance and repair and review the records regularly to determine if equipment should be retired or replaced. It's also handy to affix tags or labels to your units indicating the last time it was lubricated, calibrated, etc. so you can see at a glance when the next service is due. —Ivoclar Vivadent, Maguire & Strickland Refining, Safelink Consulting, Zahn Dental

Install a water solenoid valve on wet model trimmers to reduce water consumption and save money. When installed, Handler's water solenoid valve automatically turns the water supply off when the model trimmer is turned off. —Handler Mfg. Co.

Install a water filtration system in the water supply line of your laboratory steamers to prevent mineral deposit buildup on the water heater. Over time, the deposits create an insulating effect that causes the heater to have to work harder and eventually causes it to burn out—this is the number one reason for heater failure. You can also buy de-mineralizing solution, such as BEGO's Calex, which can be run through the steamer every four to six weeks to break down the buildup. —Bego USA

Use the proper-size sandblasting material for the diameter of the blasting tip to prolong the tip's life. Using aluminous oxide particles that are too large clogs the blasting tip, while using particles that are too small wears the tip more quickly. —Bego USA

Install either a filtration system, an air drying unit or both on your air compressor. Water in your air lines causes all kinds of problems: water and oil can cause bubbles in your porcelain; taint your metal copings and frames; and wreak havoc on your equipment by contaminating solenoid valves and switches, resulting in costly repairs. —Bego USA

Dust off your dust collectors. When the filter is full of dust and debris, there's a lack of adequate airflow that causes the motor to run hotter and shortens its life. When filters are cleaned and changed regularly, it saves energy, improves performance and minimizes the chance of failure. —Handler Mfg. Co., Vaniman Mfg.

Change the carbon brushes on all dust collector motors or handpiece motors according to the instructions. If you don't, you risk permanent damage to the unit. —Handler Mfg. Co.

If you have a pedestal-style dust collector system with pleated cloth filter bags from either Coe Laboratories, Inc. or NevinLabs, replace them with Nevin's new No. 358CCK cartridge filter system replacement kit; cloth filter bags are no longer available. The new cartridge system improves suction efficiency, reduces noise, extends motor life, is easier to clean and less expensive to replace than the cloth filter bags. Send the old cloth filter bags from your dust collectors to your refiner, which will offset the cost of upgrading your dust collection system. —NevinLabs

Use a pre-filter on your dust collector, like Vaniman's Accumulator™, to collect about 95% of all dust generated before it gets to the filter bag, which increases the life of the bag. —Vaniman Mfg.

Don't reuse disposable dust collector filter bags in your workstations. Emptying or shaking out the bags can expose you to potentially hazardous dust particulate and create small pinholes in the bag allowing dust to get into the motor compartment resulting in a costly replacement. Put the used filters in a plastic bag and send them to your refiner. Also: purchase replacement disposable bags from the workstation manufacturer. Most off-brand filters don't meet the workstation manufacturer's specifications or provide the protection you seek. —NevinLabs

If equipment requires calibration, ensure that it's properly calibrated. For instance, if a porcelain furnace is calibrated too high or too low, the crowns will be under or over fired, while in a burnout furnace, the investment could break down resulting in defective crowns. —Safelink Consulting

Purge your porcelain furnace of contaminates to improve results and prolong the life of the muffle and thermocouple. Here are instructions for Whip Mix's Pro 100 and Pro Press 100 furnaces: Moisture removal must be done first by changing your idle temperature to 651°C/1,204°F and leaving your table open for at least an hour with the firing tray in place. When the furnace is unused for prolonged periods of time, the muffle insulation absorbs moisture which can cause firing problems and shorten the life of the vacuum pump. Then, add the following program under the "SPEC" porcelain type, and follow the following parameters: entry time, 30 seconds; entry temperature, 400°C/752°F; soak temperature, 400°C/752°F; soak time, none; heat rate, 50°C/90°F per minute; final temperature, 1050°C/1922°F; hold time, 15 minutes; special cool time, none; lower table, 1050°C/1922°F; cool time, 10 minutes; use vacuum, yes; vacuum level, 71cm/28in; start vacuum during heat rise at 400°C/752°F; and release vac during hold time at five minutes. —Whip Mix Corp.

Leave your porcelain furnace on overnight. Turning the furnace off may cause moisture to build up in the muffle and cause firing or contamination problems. It can also cause the back-up memory to weaken, resulting in the loss of software and programs and expensive circuit board repairs. —Whip Mix Corp.

An old Whip Mix Vacuum Power Mixer that isn't pulling proper vacuum can be renewed by simply replacing the rotor vanes. Vanes are included in Whip Mix's Vac-U-Care Maintenance Kit. —Whip Mix Corp.

Allow your vacuum mixer to run for approximately one minute after each use. By running the unit with the vacuum tubing open, air is pumped through, purging water vapor from the pump and preventing rust. —Whip Mix Corp.

Lighting Use long-lasting, energy-saver fluorescent light bulbs with all splash hoods and polishing equipment to save energy costs. —Handler Mfg. Co.

Replace Plexiglas lenses on your fluorescent ceiling lights that have yellowed with age. When workers see better, job performance and attitudes improve. If your ceiling fixtures are old, it may be worthwhile to replace them, too. Many electric companies have rebate programs to replace inefficient fluorescent ceiling fixtures with new fixtures using electronic ballasts and T8 color-correct fluorescent bulbs that are more energy efficient and cost less to operate. —NevinLabs

Install low-energy LED lights in exit signs and motion sensors that turn on lights in low-traffic areas such as restrooms and storage areas. —NevinLabs

Around the lab Keep a log of scheduled maintenance on vehicles and dedicate one person to oversee the program. —Maguire & Strickland Refining

When making capital investment decisions be sure to explore all of your financing options. For instance, Zahn Dental offers several choices, including 12-month, 0% interest; 18 month, 1.99% interest; as well as three- and six-month payment-deferral plans. —Zahn Dental

Opt for a water filter instead of more expensive bottled water. Reducing your plastic bottle consumption is also better for the environment. —Maguire & Strickland Refining

Use stainless steel cleaners instead of bleach to clean or disinfect stainless steel sinks, tops or processing equipment. Prolonged exposure of bleach to stainless steel causes corrosion. —NevinLabs

Implement good housekeeping practices. Equipment lasts longer and requires less service when kept clean. Each employee should take just five minutes daily to clean his workstation and equipment. —NevinLabs

Go lean to eliminate waste and become more efficient with your materials and processes. Here are three easy-to-implement lean manufacturing tips:
* Use burs, stones, discs and diamonds for their full life and store them in an orderly manner to help minimize wear. * Follow the manufacturer's water-to-stone ratios to pour up only the number of models you need at that time; "eyeballing" results in excess waste. * Weigh out wax patterns to determine how much metal to use in each casting and cast to the most accurate thickness possible. There will be less grinding and therefore less waste. —Safelink Consulting
If you're having remakes due to shade issues, be sure the problem isn't due to inadequate vacuum. Buy a $20, easy-to-install pressure regulator from a store like Sears. As long as vacuum holds at 26+ cm Hg—or 95% vacuum—you can rule out inadequate vacuum as the root of your problems. —Vident

Go for the gold. With gold selling in the neighborhood of $1,000 an ounce, you may have a small fortune hiding in little known places: plaster trap sludge, smocks and aprons worn by polishers, carpeting or dust collector ducts. If your carpeting is old, for example, cut a 2' x 2'-square section from underneath a workstation and send it to your refiner. When the results come in, you may decide to replace all of the carpeting. You could also have considerable wealth in the debris that has collected over the years in your dust collector ducts, particularly if you have a central system with long duct runs. —NevinLabs

Digitize inventory management with software to help you streamline product purchases and usage. For instance, Zahn Dental's Supplynet® 4.0 tracks your product usage, guides you in optimizing order quantities and is free with the purchase of a three-year Customer Support Plan. —Zahn Dental

When using silicone as a model duplicating material use previously set material as a filler for a duplication mold. Here's how: pour any leftover silicone material on a clean non-porous surface such as a stainless steel bench top, and allow the material to set up. Cut the material into small pieces that will easily fit into the duplication flask then, before pouring the mixed silicone, use them to fill areas around the model. The filler can reduce the amount of new material needed by up to 50%. —Ivoclar Vivadent
© 2015 LMT Communications, Inc. · Articles may not be reprinted without the permission of LMT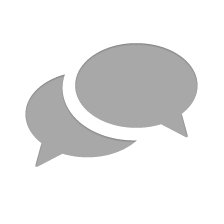 Nothing has yet been posted here.