Dual Careers: The Firefighting Lab Owner
As soon as the alarm sounded at the firehouse in 1999, Captain Bill Matwijec, CDT—also the owner of Aesthetic Dental Lab, Rome, NY—was on his firetruck headed toward the scene: a large house fire where a two-year-old girl was trapped inside. Matwijec and a fellow fireman entered the burning building to rescue her from her second-floor bedroom. After battling smoke and flames for several tense minutes, the first firefighter found the toddler and handed her to Matwijec who then handed her down the ladder to safety.
"We could barely see anything through the smoke and flames, but we all worked together to rescue that little girl," he says.
Nights like that are why Matwijec has made not one, but two full-time careers out of helping others for three decades. He's been a member of the Rome, NY, Fire Department for 30 years and a technician since 1977.
The Fire Department receives about 5,000 calls a year, about 10 on an average day. Most are car accidents or EMS calls—almost all the firefighters, including Matwijec, are also EMTs—but they do receive their share of structure fires. "It's almost not like work," he says. "The firehouse is a great environment and your fellow firefighters become a huge part of your life, as you work, train, cook and wait together for a call to come in."
While balancing two careers may seem daunting, his dual schedules work well together. Matwijec works one 24-hour shift at the firehouse followed by three days off, so he typically misses just one day in his one-man removable lab each week. And, since he knows his schedule a year in advance, he shares it with his clients so they can plan accordingly.
"I work really quickly and get started on cases as soon as they come in," says Matwijec, who has seven clients and a two-week turnaround time. "As a small lab, I need to provide better service than a larger lab. I'll come to the lab at night and do a repair. I'll go to the office for a try-in. I'll do same-day repairs. I try to bend over backwards for my clients."
Matwijec has made sacrifices for his dual careers, including taking very little vacation time over the years, but it's a sacrifice he's happy to make. "Helping people who don't have any other way to help themselves is a really rewarding feeling, and I can do that as a firefighter and as a technician," he says. "I love both positions and can't imagine giving up either one."
© 2016 LMT Communications, Inc. · Articles may not be reprinted without the permission of LMT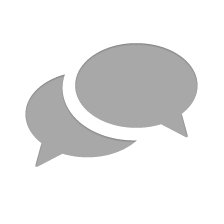 Nothing has yet been posted here.