Dickerman Dental Prosthetics: Challenges Keep Technicians Motivated, Loyal
Sharon, MA
Owners: Ira Dickerman, CDT, and Myron Dickerman, CDT
26 Employees
Once a technician starts working at Dickerman Dental Prosthetics, he has a tendency to stick around. Of the lab's 26 employees, 62% have worked at the lab for at least 10 years and another 23% have been with the lab for over 30. "Working together for so long has created a strong bond between employees and an atmosphere where the days at the lab are as valuable as days off," says Jim Pollina, C&B Manager and Dickerman employee since 1977.
So how does this third-generation family operation earn the loyalty of its staff? In addition to a four-day workweek that helps employees achieve a work-life balance, the lab's willingness to be an early adopter of new technologies—such as digital technology and implants—keeps the staff motivated, interested and challenged.
For instance, in the 1980s, Dickerman was involved in fabricating the first Bränemark Hybrid Prosthesis restoration in New England and, more recently, it worked with the coDiagnostiX™ implant planning software to implement a new digital process for fabricating surgical guides in the lab. "Our work environment allows us to learn new things and grow professionally," says Pollina. "Everyone gets involved to learn and make the technologies successful and there's a lot of mental stimulation that we enjoy."
© 2016 LMT Communications, Inc. · Articles may not be reprinted without the permission of LMT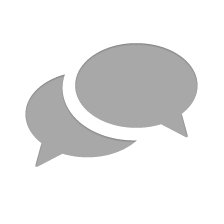 Nothing has yet been posted here.