Cover Your Assets: Structure Your Business to Limit Your Liability
Between juggling the daily responsibilities of building crowns, fielding calls from dentist-clients and handling personnel issues, your business structure probably isn't a major concern. Perhaps it should be: if you're operating as a sole proprietorship or general partnership, you're putting your personal assets at risk. In other words, there is no distinction between you and the business and you are personally liable for the debts of the business. If, for example, your laboratory defaults on a commercial bank loan and you can't pay the debt, or you're sued and your business insurance is tapped out, litigators can go after your personal assets, like your home. What's more, in a partnership, you're jointly liable for the actions of your partner or partners.
"Once you amass assets - like a home and a college fund - you need to limit your liability to the greatest extent possible," says Linda Bates, CPA, Stockwell, Bates and Co., P.C., Newtown, Connecticut. "It's just smart business sense."
The Options
There are a few different ways you can structure your business. While each form limits your personal liability for your business assets, they all have various tax issues and other regulations that apply. Although some of these issues are discussed here, you should meet with your accountant and attorney to discuss what structure is best for you and your particular laboratory.
A Corporation
If you incorporate, you become a shareholder of your laboratory's stock. Don't be confused by these terms, which may conjure up images of big business. Even if you're a one-person laboratory, you're still considered a shareholder; you're simply the only shareholder. And, while you can sell shares in your laboratory, only public corporations market and sell shares on a public exchange.
There are two main types of corporations that protect shareholders from the wrongdoing or errors of the business: C corporations and S corporations. A C corporation doesn't limit the number of shareholders a business can have, and this is usually the option for large businesses that are or plan to be publicly traded. Unlike a sole proprietorship or partnership, where the owner includes his business income on his personal tax return, a C corporation is considered an entity separate from its owner(s) and, therefore, must file separate federal and state business tax returns.
One downside to C corporations is that they're subject to "double taxation." Basically this means that the business' profits are taxed twice: first, the corporation pays tax on its profits. Then, once after-tax earnings are distributed to the shareholders, they must report them on their personal tax returns as dividend income. Despite this drawback, C corporations offer their shareholders certain fringe benefits, like being able to deduct medical insurance and some dependant care benefits to reduce taxable income. They also allow you to implement certain benefits for your employees, like stock option plans.
An S corporation is designed for smaller businesses and, in most states, S corporations limit the number of shareholders. While the business is considered separate from the shareholders and does file a federal corporate tax return, business income/loss "passes through" to the personal income tax returns of the shareholders, so there's no double taxation. (Since state tax law varies, ask your accountant if your state taxes the profits of S corporations.)
"Since I'm a small, closely held laboratory, my accountant recommended that I become an S corporation," says Fred Godwin, owner of three-employee Godwin Dental Lab, Inc. in Tallahassee, Florida. "This way my business is taxed just once at my personal tax rate, not at a potentially higher business tax rate." One drawback: S corporation owners don't get the same fringe benefits afforded to C corporation owners, such as medical deductions.
Regardless of whether you're a C or an S corporation, incorporating requires some paperwork - both initially and on an on-going basis. For example, in order to form a corporation, you must file Articles of Incorporation with your state. This usually includes corporate bylaws, a corporate resolution, a schedule of annual shareholder meetings and other details. Corporations - regardless of their size - are also subject to other technicalities like holding annual shareholder meetings for votes on corporate decisions and maintaining corporate minutes. If you're the only shareholder, technically you still need to have a shareholder meeting, even if it's simply a matter of documenting and filing the necessary paperwork.
Limited Liability Company (LLC)
Many small businesses are flocking to this fairly new type of entity. An LLC is strictly a legal entity that offers the limited liability benefits of corporate ownership, but without the paperwork and other requirements. "LLCs were created because it wasn't fair to smaller businesses that liability protection was only offered to corporations, and many small businesses didn't want to incorporate due to the paperwork and other restrictions," says Bates. "This classification fixes the scope of liability."
At tax time, LLC owners - called members - choose how they want to be taxed on their initial tax return. Single-member LLCs can opt to be taxed as either a sole proprietor or an S or C corporation, while multi-member LLCs can be taxed as either a partnership or either type of corporation.
Since tax law concerning LLCs are specific to each state and still evolving - until recently some states didn't allow single-member LLCs - be sure to check your state statutes before forming an LLC.
According to Bates, there are two caveats: many states only allow start-up businesses or sole proprietors to form LLCs without tax penalties. Also, although LLCs were designed to offer small businesses better liability protection, there have not yet been many cases against LLCs, so it's unclear how much protection a court would afford a LLC member. Liability laws for S corporations, on the other hand, are more established.
Limited Partnership
If you're looking for a partner to invest in your laboratory - and not be involved in the day-to-day-operations - a Limited Partnership limits the liability of your investing partner. While a limited partnership is similar to a general partnership - it's easy to set up and offers flexibility and tax advantages - there are two types of partners. A general partner who typically runs the business and has unlimited personal liability, and a limited partner(s) who is not involved in day-to-day operations and whose liability is limited to his investment in the business.
A limited partnership doesn't limit the number of general partners or limited partners you can have but, just as in an S corporation, partners don't receive C corporation fringe benefits.
Getting started
Once you decide which structure best suits your laboratory, setting it up is fairly simple and the process is generally the same regardless of which type you choose.
By obtaining the required documents from your state - usually the Secretary of State or the corporate filing office - you can register your business on your own, as did Godwin. He found the act of incorporating to be fairly simple. He filled out the initial paperwork at his state office and asked his accountant for guidance on completing technical forms like the corporate resolution.
You can also use one of the many on-line services that make forming your structure as simple as filling in the blanks. However, most experts recommend working with an attorney who is familiar with the process and can advise you on any legal issues pertaining to your choice. He can also complete the required paperwork and perform other services, like checking federal and state trademark registries to determine whether the name you've chosen for your company is available.
If you're incorporating, ask your accountant if there's an advantage to incorporating in a "corporate haven" like Delaware or Nevada, then registering to do business in your home state. These states intentionally established corporate-friendly rules to encourage business development in their states.
Although costs vary, they usually range between $200 and $1,000. Where you fall in that range depends on the fees in your particular state, the structure you choose and whether or not you work with an attorney. For example, while John Chlosta, owner of Southtown Dental Lab, Inc. in Buffalo, New York, paid $400 to incorporate through an attorney, Godwin paid the state of Florida much less - about $50 - by handling the paperwork himself. Also, since LLCs are relatively new, some attorneys may charge more for this service.
In addition to initial costs, find out the annual fee required to maintain your status. The fee in most states is nominal. For example, each year, Godwin pays $150 that his accountant sends to the state along with a report stating that his corporation still exists.
Once your new entity is formed, it's imperative not to violate one cardinal rule: keep your personal and business assets separate. For example, don't use a corporate credit card to buy personal items. "If you end up in a lawsuit, you may lose the protection the business structure affords you," says Bates. "This is known as 'piercing the veil' of protection."
Business structures at a glance
Here is a basic overview of various business structures, the liability protection they offer and basic tax issues associated with each one:
Sole Proprietorship
Unlimited personal liability
All income/losses reported on personal income tax return
General Partnership Unlimited personal liability
Actions of one partner can make entire business liable
All income/losses reported on personal income tax returns
C Corporation Limited personal liability
Double taxation: corporation files a separate tax return, and shareholders file tax return on dividend income
Fringe benefits for shareholders
Extensive record keeping may be required
S Corporation Limited personal liability
Income/loss reported on personal income tax returns
Extensive record keeping may be required
Limited Liability Co. (LLC) Limited personal liability
You can choose how you want to be taxed--as either a sole proprietorship, general partnership or corporation--depending on how many member-owners you have
Limited Partnership Two types of partners with two different levels of liability: a general partner who runs the business and has unlimited liability, and a limited partner(s) whose liability is limited to his investment in the business
Income/loss is reported on personal income tax returns
© 2015 LMT Communications, Inc. · Articles may not be reprinted without the permission of LMT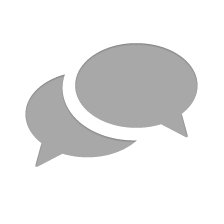 Nothing has yet been posted here.