A Look Inside Ten Home-Based Laboratories: 'I've Really Got It Made'
Mike LaRocque, LaRocque Dental Lab LLC, Rixeyville, VA
Age: 63
Years in industry: 37 years
Lab opened: 1989
"One of the biggest misconceptions about home-based labs is that we are discount, dirty, dingy operations that are only interested in cutting corners," says Mike LaRocque, Owner of LaRocque Dental Lab LLC in Rixeyville, VA. A technician for over 30 years, LaRocque started his 750-sq-ft lab in the basement of his home in 1989 and it's no dark, dreary cellar--the spacious, well-lit lab is the perfect size for giving his clients local, personalized service.
In a recent article, LaRocque's local newspaper, the Culpeper Star-Exponent, featured the small laboratory and LaRocque's long career, from the military through working with larger laboratories in Northern Virginia. After owning a five-person lab outside his home for several years, he decided a smaller operation would better fit his style of business. "Half of my time was spent dealing with employees and paperwork rather than working at the bench," he told the newspaper. With the help of his wife/pickup and delivery driver, Bonnie, LaRocque can now focus on making the restorations.
A home-based business is also a way to simplify their lives and allow them to work to live instead of live to work. "I've traded volume for time and quality," he says. "I've got less paperwork, no rent, no commute. I've really got it made."
Be sure to check out the profiles below of 9 other home-based laboratories whose owners are proud of their businesses and eager to show off their facilities.
Technician Turned Do-It-Yourself Marketer
Rural Location, High-Tech Operation
Home-Based Owner Has Built-In 'Staff'
Second Career Offers New Lease On Life
Capture Dental Arts: Combining the Challenges of Motherhood and Entrepreneurship
Old-Fashioned Style With a Dash of Digital
Empty Nester Finds New Use For Extra Room
Active Nature Lover Relishes Working at Home
© 2016 LMT Communications, Inc. · Articles may not be reprinted without the permission of LMT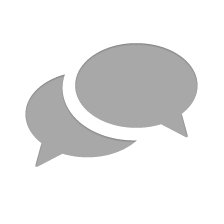 Nothing has yet been posted here.