A Look Inside Ten Home-Based Laboratories: Old-Fashioned Style With a Dash of Digital
Tom Lehman, Lehman Dental Arts, Ltd., Brooklyn Park, MN
Age: 63
Years in industry: 43
Lab opened: 1999
Tom Lehman, Owner of Lehman Dental Arts, Ltd. in Brooklyn Park, MN, likes to build crowns the old-fashioned way. A 1969 graduate of Southern Illinois University, he ultimately made color his niche by attending several courses on this topic from a variety of well-respected clinicians throughout his career. "I don't think you can replicate nature by painting color on the surface of the tooth," says Lehman. "I build the shading into my crowns using colors from the inside out starting with the opaque."
But there's one area in which Lehman has gone high tech: digital photography and software. "If I need to discuss something with a client I'll take a photo, add an arrow in PhotoShop pointing to the specific area and email it to him," he says.
This high-tech medium is also helping Lehman build more beautiful crowns using his preferred traditional techniques. For instance, when Lehman receives digital images and shades from his clients, he uses PhotoShop to get a better look at natural esthetics. "There's a huge benefit to seeing the tooth on screen," says Lehman. "Enlarging the image and sharpening the contrast help me understand where the shade is coming from and how deep it goes, which helps me recreate a natural look."
Be sure to check out the profiles below of 9 other home-based laboratories whose owners are proud of their businesses and eager to show off their facilities.
Technician Turned Do-It-Yourself Marketer
Rural Location, High-Tech Operation
Home-Based Owner Has Built-In 'Staff'
Second Career Offers New Lease On Life
Capture Dental Arts: Combining the Challenges of Motherhood and Entrepreneurship
Empty Nester Finds New Use For Extra Room
Active Nature Lover Relishes Working at Home
© 2016 LMT Communications, Inc. · Articles may not be reprinted without the permission of LMT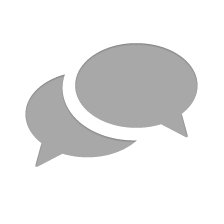 Nothing has yet been posted here.