Charts:
Dental technicians' wages have increased only 3% overall during the last two years, according to a comparison of LMT's 2008 and 2006 Wage Surveys. Here's what the data tells us:
1. New technicians see the most growth. The wages for entry level technicians—those with less than one year of experience—have increased 7% during the last two years, the most of any experience level. Now, the average wage for a technician with less than one year of experience—$10.11—is 54% higher than the new national minimum wage of $6.55. In the recent past, labs in pockets of the U.S. competed with wages offered to low-skilled labor—like fast-food workers—for entry-level help.
The wage increase suggests that laboratory owners are placing a renewed emphasis on getting quality trainees in the door. Some respondents also say they're expanding their search for potential trainees. For example, E.C. Chmel has formed a partnership with a local technical college that has dental assistant and hygiene programs. "We invite the students to come into the laboratory and it's turned into a win-win; not only do they learn m ore about the role of a dental laboratory, but we've hired a few who decided they'd rather work in the lab instead of chairside," says Kay Hayden, sales and marketing director of the Eau Claire, Wisconsin laboratory.
2. We'll say it again: Dentures are hot. Over the last two years, denture technicians have seen the highest wage increase of any specialty. Specifically, the average hourly wage for setup technicians increased from $14.70 in 2006 to $15.88 in 2008, a difference of 8%. Click here for national average wages for all positions.
This data comes on the heels of last month's Fee Survey in which we reported that baby boomers' increased demand had driven denture fees up 16% during the last two years. Clearly, the much-talked-about revitalization of the denture specialty is very real, and denture technicians are poised to reap the benefits. "Denture technicians weren't always treated well, but things have changed," says an Arizona laboratory owner. "Denture technicians are hard to find and the ones who can do every aspect of fabrication, as well as troubleshoot, are worth their weight in gold."
3. Mixed news for ceramists. Surprisingly, wages for all-around ceramists show no growth over the last two years, yet these technicians remain the highest paid in the laboratory, earning an average of $17.98 per hour. The average annual salary for all-around ceramists with less than a year of experience is $22,298; at the other end of the spectrum, those with more than eight years' experience earn an average of $55,557.
As far as ceramists who handle specific steps of the process, opaquers saw a 10% increase and stain and glaze ceramists experienced a 3% increase since 2006, but wages for those who handle buildup, grinding and finishing are flat.
4. Fewer raises last year. Although three-quarters of our respondents are still giving raises, the number of those who aren't offering raises has doubled over the last two years, from 11% to 23%. Those respondents say rising healthcare costs and the slowing economy over the last several months precluded their usual annual increases. "We had the slowest summer ever," says one California laboratory owner.
"We had a few clients who weren't working because of illnesses or other issues; add to that vacations and the economy, and I had to put raises on hold and cut back employees' hours in September. I didn't take a pay- check either." Business has since picked up, but this lab owner says he's not sure how long that will last.
Of those who did give raises, 41% gave 1-3% and slightly more than one-third gave 4-6%. The good news: bonuses are still in the mix. Two-thirds of laboratory owners continue to give merit or production bonuses, a number that has remained consistent since 2006.
5. Size matters when it comes to benefits. Although there's not a marked difference in wages among the various laboratory sizes, there's a significant disparity in benefits packages. As you'd expect, employees in large labs receive the most perks. For example:
Health insurance is offered by all of our 20+ employee respondents and only by 56% of one-to-five employee respondents.
Dental insurance is offered by 70% of the larger labs and 14% of small labs.
401(k) or SEP is available in half of the larger labs and 18% of small labs. Click here for benefits offered by laboratory size.
6. Healthcare remains a priority. Despite rising healthcare costs, the laboratory owners who do offer health insurance seem committed to maintaining the benefit; only 5% of them have discontinued coverage in the last two years, and one-third say they haven't made any changes to their plans in the last two years.
The type of coverage has changed in some laboratories, though; 36% of respondents say they had to switch to a more cost-effective plan and 20% started requiring or increasing employee contributions.
Laboratory owner Gary Iocco is one of several respondents who report a recent switch to a Health Savings Account (HSA) used in conjunction with a High Deductible Health Plan (HDHP). The new plan has lower premiums but a higher deductible of $2,000 (after which 100% of expenses are covered), and employees can set aside pre-tax dollars in the HSA to cover the deductible.
Iocco's costs have remained relatively the same; since the premium is lower, he decided to cover all of it instead of just a portion as he did with the former plan. However, his staff sees a savings. "In most cases, even though they have a $2,000 deductible, employees are better off at the end of the year than if they had contributed to the higher-premium plan," says Iocco, owner of 11-person Red Wing Dental Arts, Red Wing, Minnesota. For more information on HSAs and HDHPs, click here.
7. Office managers are prized. Office managers across all experience levels earn an average of $17.53 per hour, making them the second-highest paid position in the laboratory after the all-around ceramist. Interestingly, over the last two years, they've received a wage increase that's 5% higher than the average technician. The average hourly wages of office managers by experience level are:
Less than two years: $12.58
Three to five years: $14.73
Six to 10 years: $18.02
Over 10 years: $21.05
8. Go west. Laboratories in the western region of the U.S.—Montana, Idaho, Wyoming, Colorado, Minnesota, Arizona, Utah, Nevada, Alaska, Washington, Oregon, California and Hawaii—pay wages that are 10 to 15% higher than those in the rest of the country. In fact, the average hourly wage for all technicians in the western region is $17.19, compared to $14.98 in the lowest-paying area of the country, the west central region: Minnesota, Iowa, Missouri, North and South Dakota, Nebraska, Kansas, Arkansas, Louisiana, Oklahoma and Texas. Click here for regional wage chart for crown and bridge and click here for regional wage chart for model and die, removables and orthodontics.
Understanding HSAs and HDHPs
A Health Savings Account (HSA) is an alternative to traditional health insurance and works in tandem with a High Deductible Health Plan (HDHP), which carries a lower monthly premium. Only those enrolled in an HDHP are eligible for an HSA.
In a nutshell, enrollees of HDHPs can contribute to a tax-advantaged medical savings account to offset the high deductible. Similar to a flexible spending account, the account is funded by the employee's pretax contributions. However, the money can roll over from year to year and be placed in interest-bearing investment accounts similar to an IRA. HSA monies are owned by the individual and may be used for qualified medical expenses at any time without federal tax liability. In catastrophic situations, the maximum out-of-pocket expense liability can be less than that of a traditional health insurance plan, since the HDHP can cover 100% after the deductible. Most HDHP plans cover recommended preventive benefits without regard to whether the deductible is met.
© 2015 LMT Communications, Inc. · Articles may not be reprinted without the permission of LMT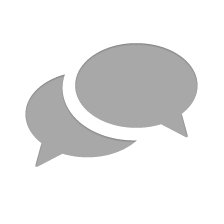 Nothing has yet been posted here.