2006 Wage Survey: Wages Are Up, But We're Still An Industry Divided
Charts:
National average hourly wages: 2006 vs. 2004
Office managers: the 2nd highest paid position in the lab
How do you pay your technicians?
Wages: increases by experience level
Benefits offered by laboratory respondents
History of overall wage increases
Average 2006 hourly wages by geographic region
How respondents have battled the labor shortage in the last two years
Our 2006 Wage Survey numbers alone show progress in the status of hourly rates in our industry: overall, dental technicians' wages are up 8% from two years ago and there's across-the-board growth in all experience levels, positions and specialties.
These findings come on the heels of the 9% boost in fees LMT reported in our 2006 Fee Survey in September, and many survey respondents say raising fees is integral to their ability to adequately compensate their employees. "To be successful, you need high quality, motivated and properly trained technicians. Our fees are dictated by what we have to pay to keep these types of employees," says Robert Shelton, Premier Prosthodontics, Inc., St. Paul, Minnesota.
Yet, our industry remains divided between those who are operating profitable laboratories, setting their fees and paying wages accordingly, and those who stay trapped in the vicious cycle of low fees/low wages.
There are still lab owners whose fear of raising fees impacts their ability to provide adequate compensation packages for their employees. "Our wages need to increase but doctors won't pay higher fees. People say there are plenty of high-end doctors willing to pay, but finding them and attracting them has proved to be nearly impossible for me. Help!" laments one survey respondent. In addition to blaming price-shopping dentists, respondents also point the finger at large labs, overseas outsourcing, an uneducated public, and a lack of unity and licensure in the industry.
But those who charge good fees and pay good wages point the finger right back. "Lab owners need to stop playing the victim. You could—and should—be making a very good living. Anyone who is not doing well should look at themselves and ask, 'Why not?' We all need to become much better business people," says Adam Bellincampi, Annalan Laboratory, Monmouth County, New Jersey.
Another respondent, Robert Ratliff of Gator Ceramics Dental Lab, agrees and says he's found that his clients are willing to pay a premium price for the premium quality and service his Bossier City, Louisiana lab offers. "For me, quality and consistency are the keys to attracting quality dentists who will compensate us for this type of work. As a result, we can afford to pay employees adequately."
Clearly, a dichotomy remains: those who can't seem to break out of the status quo versus those who have. Which camp you're in relies much upon the decisions you make for your business. Will you make a commitment to weeding out the price-shopping dentists? Will you adjust your fees to reflect the quality of your work and service? Will you reward your employees with an income on which they can build a secure future?
Those in our industry who have answered "yes" to these questions say they've made the right choices for their businesses and are enjoying the freedom that comes with it. Says respondent Madelin Wypasek, Ceramic Arts, Inc., St. Petersburg, Florida: "We are well paid for our products and compensate our technicians appropriately. We have more demand than we can comfortably accommodate. Our turnaround time is four to six weeks—and they wait!"
A closer look at the Wage Survey data
The numbers in our 2006 Wage Survey are up: overall, dental technicians' wages have increased 8% from two years ago and there's growth in all experience levels, positions and specialties. The findings are especially encouraging given the sluggish 4% wage growth we reported in 2004 click here for the 2006 vs. 2004 national averages chart.
As in our last survey, the industry's most experienced technicians—those with five to eight or over eight years of experience—are the biggest winners overall with 12% and 9% increases respectively, an indication that laboratory owners are still focusing their efforts on retaining their skilled labor. However, unlike our 2004 findings in which wages for beginning technicians were flat, this time wages for this group are up 6%. click here for a chart of increases by experience level.
The average salary for a technician with less than one year of experience is $19,822 ($9.53 per hour based on a 40-hour work week), a $1,000 boost over 2004. The annual salary for seasoned technicians—those with more than eight years of experience—has broken the $40,000 mark, coming in at $40,601 ($19.52 per hour), an impressive 12% jump from two years ago.
A further comparison of our 2006 and 2004 Wage Surveys shows that two industry trends continue:
Orthodontic technicians again experienced the highest wage increase;

The all-around ceramist is still the highest paid position in the laboratory at an average hourly rate of $18.14.
Interestingly, the second highest paid position isn't in the production department, it's the office manager with an overall hourly rate of $16.30 click here to see the average hourly rates by experience level for office managers. The average hourly wage for a pick-up-and-delivery person is $9.44.
The technicians making the least amount of money are model/die prep technicians at an average of $12.12 per hour, followed by opaquers at $12.43. These positions also showed the least amount of increase from two years ago, at 3% and 4% respectively. Technicians in the West make the best livings; they earn an average of 18% more than those in the East Central region, the lowest-paying area of the country.
Consistent with past surveys, even when technicians work in same-size labs in the same region, wages for the same position can vary wildly. For example, consider an all-around ceramist with three to five years of experience who works at a three-to-five-person laboratory in the South Atlantic region. In one lab, he earns $25; in another, he earns 50% less: just $12.50.
Benefits
Respondents are largely providing employees with the same level of perks offered two years ago click here to see Benefits offered by laboratory respondents. For instance, 63% give out year-end, production/sales or merit bonuses to employees. And, despite the rising costs of healthcare, the majority of respondents recognize the importance of continuing to provide health coverage to staff members and their families: overall, nearly three-quarters of respondents do. When they did have to take cost-cutting measures, 39% switched to a more cost-effective health plan and 18% began asking employees to contribute to the cost of the premium; just 4% chose to discontinue coverage altogether.
One change did occur with the number of labs offering flextime; this year there was a 10% dip in those that offer this benefit. One respondent notes the extra hours he has to work when flextime employees change their work days, while another says the perk was having a negative effect on the lab overall. "We used to allow flextime, but efficiency, work flow and productivity were severely compromised, particularly between departments," he says. "Now, we don't let employees start work before 7:30am so that we have all the employees working together as one group."
Coping with the personnel crunch: Lab owners lean on automated technology
Laboratory owners have made progress in boosting wages in the last two years, but respondents acknowledge there is still a way to go until the industry as a whole is seen as a viable, smart career choice for young adults. "The historically low wages and benefits have culminated in our inability to attract few high-caliber candidates," says Steve Dyer, Dyer Dental Lab, Knoxville, Tennessee. "The respondents to employment opportunities are often people who seek only to learn enough 'on the job' to open a competing basement operation or, while they might wish to have a career as a technician, they are unable to survive the protracted training period and poor wages/benefits that accompany it."
And, since boosting wages won't attract a rush of new candidates overnight, lab owners are also taking other steps to deal with the labor crunch. Besides upping hourly rates, the number one strategy respondents are using to combat the personnel shortage is investing in new labor-saving technologies, such as CAD/CAM and pressable materials. In fact, the percentage of respondents doing so—36%—has more than doubled since 2004. Click here to see how respondents have battled the labor shortage in the last two years.
In particular, many respondents tout CAD/CAM technology for increasing production and efficiency. However, the jury is still out as to whether automation is reducing the laboratory's dependence on highly skilled labor. For instance, one respondent says, "We implemented a CAD/CAM milling system in our lab, which resulted in less labor-intensive work and less pressure to hire more technicians." Another respondent, Madelin Wypasek of Ceramic Arts, Inc., St. Petersburg, Florida, disagrees: "We believe the newer technology requires more enhanced staff training than ever. More skill is required of them, not less."
Certification sound off
As in the past, our respondents' reactions to the value of certification are mixed. Proponents encourage their employees to further their skills by becoming certified, saying it promotes pride in the profession. "I encourage my employees to become CDTs. It shows you care about being a professional and being the best at what you do," says Victor Ramirez, JDL Trilogy, Port Neches, Texas.
Of the supporters, many offer to pay all or part of the expenses to become certified, including the testing and yearly renewal fees, training materials and travel costs. Others do that and more: once an employee has passed his exam, some labs give out cash bonuses of up to $1,000, pay more per hour, hold special CDT appreciation lunches or award prizes.
On the other hand, those who oppose certification say they just don't see its value. "In 52 years as a technician, no one has ever even asked—not one time—if I am certified," says one industry veteran. Another lifelong CDT says he can get similar education elsewhere. "After I complete my 35 years of continuous certification next year, I may drop my CDT status. I have benefited from the educational resources, but in almost every case, a manufacturer would have provided the same information at a gathering open to any technician of any skill and professional level, all without fees and commitment..."
© 2015 LMT Communications, Inc. · Articles may not be reprinted without the permission of LMT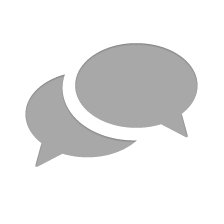 Nothing has yet been posted here.