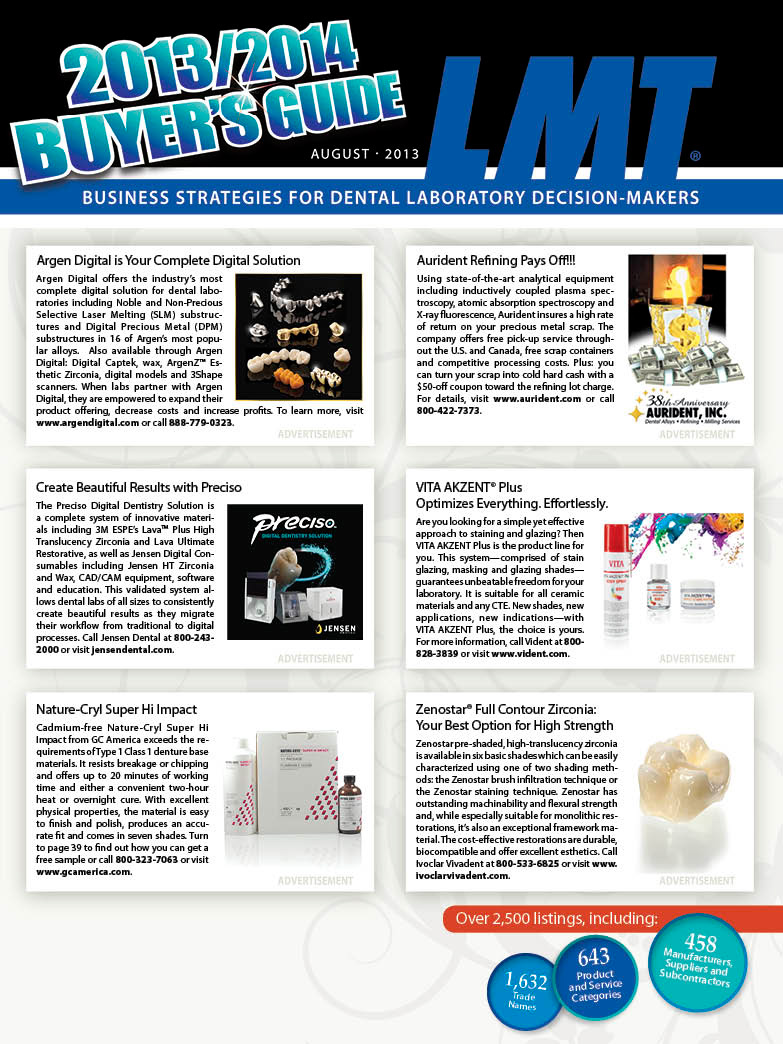 Every August, LMT publishes its Buyer's Guide - an indispensable 4-in-1 directory of the industry's manufacturers, suppliers and subcontractors, their products/services and trade names. The annual Buyer's Guide includes more company listings and product/service categories than any other source.
Participating in the Buyer's Guide is FREE: you get a listing in the manufacturer's directory, 20 product listings and 10 trade name listings AT NO CHARGE! The Buyer's Guide also includes a subcontracting section for companies that offer restoration services.
To be added to the Buyer's Guide form mailing list or for more information, contact
Becky Tyre
.
To place a display ad in this issue, contact
Laurie Freddino.
Details and Specifications
Manufacturer's Directory
Names, addresses, phone and fax numbers, e-mail and website address of all of the industry's manufacturer's and suppliers.

Product Directory
Listings by product of the manufacturers and suppliers of all types of laboratory equipment and consumables - from abrasives to X-ray machines.

Subcontractors Section
An entire section on subcontractors and the restorative services they offer.

Trade Names Directory
When laboratory buyers know your product's name, but don't know who manufactures it, this is how they find you.